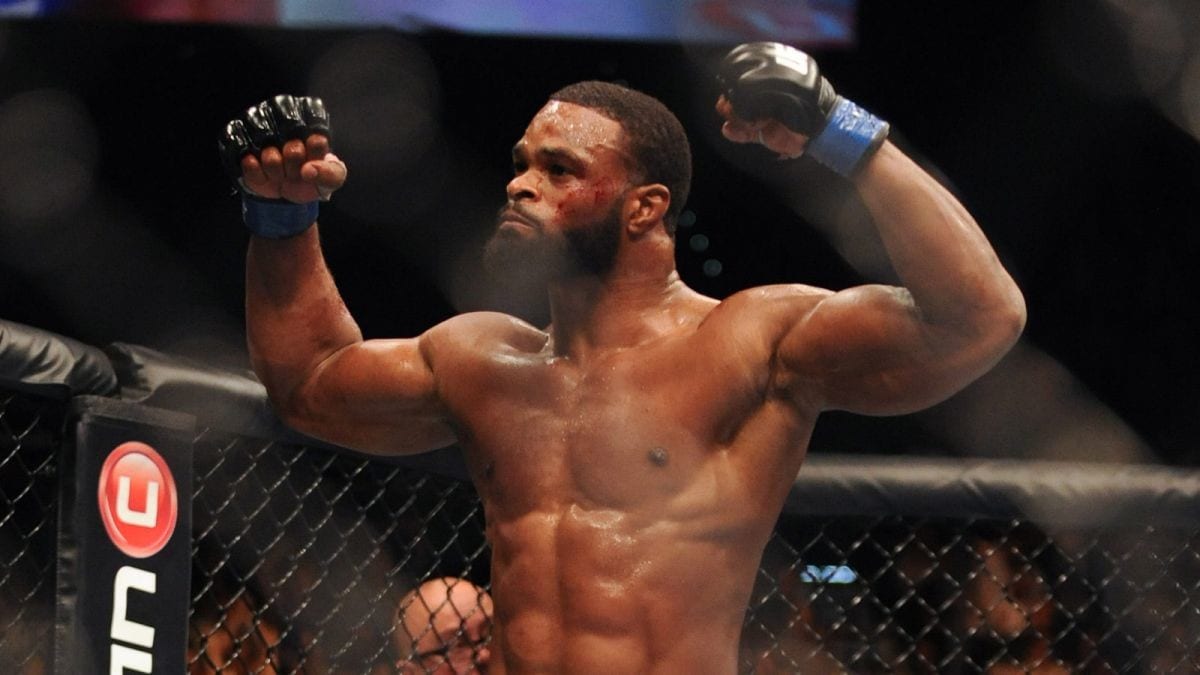 For a very brief moment there, it looked as if Tyron Woodley might finally get his hands on a long searched for money fight.
At the end of last month, rumours began swirling that Woodley had been offered a contest with Nate Diaz. Despite a nagging shoulder injury that was on the verge of needing surgery, Woodley accepted the bout, and called Diaz out to do the same. Now, however, with Diaz rejecting the fight (a reoccurring trend from the Stockton native), Woodley has decided to just get it over with and get the surgery.
"I'm going to go ahead and get this shoulder repaired," Woodley said, speaking on TMZ. "I've been saying, 'You know what, I don't want to get it cut on, I don't want to get it repaired.' But if there's no fight that really makes a ton of sense for me to take the risk, to not be 100 percent with my shoulder, then I'm going to go ahead and have it repaired. They're not going to do a full orthopedic rehabilitation, but they're going to do a scope and they're going to anchor down some sides. Then I'm going to get some PRP [platelet-rich plasma], some stem cells. I'm doing everything."
So for a little while longer, the welterweight champion will be on the sidelines. According to UFC president Dana White, the winner of this weekends main event between Rafael Dos Anjos and Robbie Lawler could be the man awaiting Woodley upon his return.
Not that Woodley is particularly interested by such a proposition, instead once again calling for a fight with Georges St-Pierre.
"All these fights are warm-up fights now. I beat all of the tough people. They're all a warm-up fight," Woodley said. "I want to fight Georges, man. I offered to go up and fight him at middleweight and he faked some backside injury, and now he's vacating the belt. So, I don't know, man. I'm going to get my shoulder fixed and I'm going to watch the game be as ridiculous as it's been and see who's next."
Comments
comments