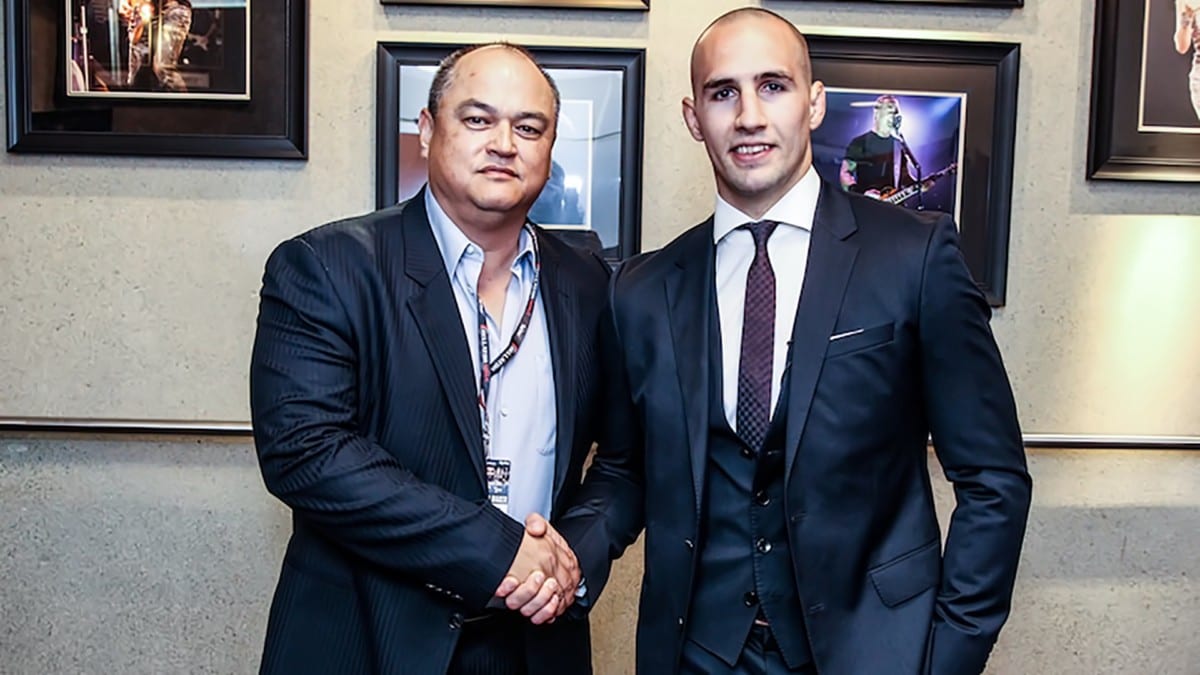 At Bellator 158 in London, Rory MacDonald will make his promotional debut against Paul Daley. While some questioned the fact that the Canadian didn't immediately receive a welterweight title shot in his new hunting grounds, it seems that should things go his way, he won't have to wait too long.
At Bellator 158, MacDonald will face Paul Daley in London to determine the next number one contender for Bellator's 170-pound championship, which itself is being contested for at Bellator NYC by current champion Douglas Lima and newcomer Lorenz Larkin.
And if you were to ask Daley, despite his high profile billing against MacDonald, he's more interested in that contest than the one he's currently booked for.
"I hold Lima above Rory," Daley said on today's Bellator Media Call. "I don't think there's a bigger, more athletic, scarier welterweight out there at the moment. Me and my team, we believe that we can defeat Douglas Lima over five rounds. Not looking past Rory, but yeah, we want the shot at Lima."
Daley has actually fought Lima before, coming out on the losing side of the judges decision at Bellator last year. Should they meet again, Daley believes he's learned enough to make enough changes to right that wrong.
"I feel if I'm more composed, I feel if I don't rush out in the first 30 seconds like last time, I think over five rounds I defeat Lima," he said.
And according to Bellator MMA's president Scott Coker, the tournament-esque vibe the four two welterweight are providing is just evidence of a division increasing in notoriety and stature. Even, he says, rivalling that of the UFCs.
"If you look at our division, the 170-pound weight class, I think it clearly is one of our strongest divisions," Coker said. "And I think it's probably the strongest division out of all the welterweights in any league currently out there. You look at the fight between Douglas Lima and Lorenz Larkin in New York, we have other prospects, Michael Venom Page, Derek Anderson, we have Paul, we have Rory."
Comments
comments