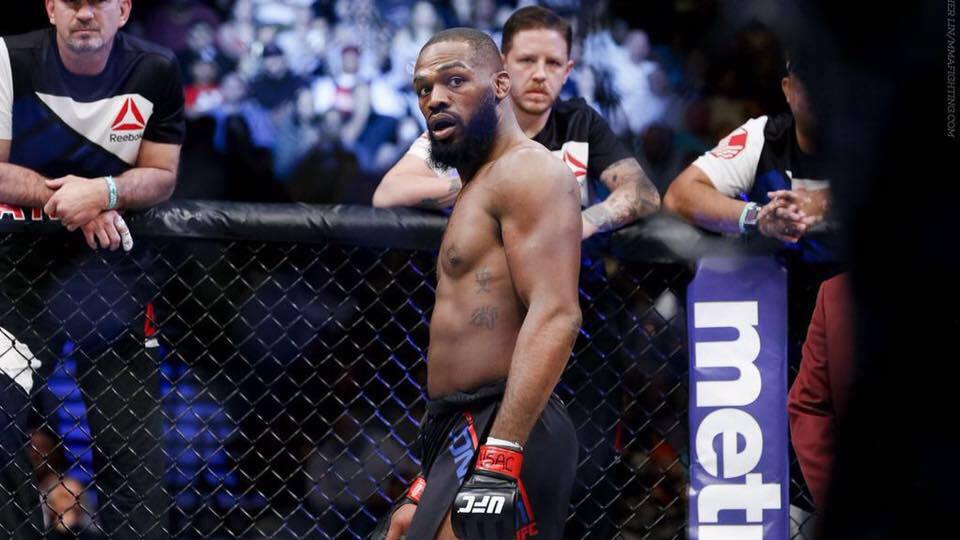 For a third time Jon Jones has lost a UFC championship outside of the cage.
The UFC recently confirmed that their 205-pound title was being returned to Daniel Cormier following Jones' positive test for the steroid turinabol in the wake of their UFC 214 main event in July. The promotion announced the move when Jones' B sample results also tested positive for the same substance.
Jones has been restricted to just three octagon appearances since beating Glover Teixera in April 2014 owing to a series of controversies in his personal and professional life. A positive drug test ahead of last summer's UFC 200 mandated a suspension be levied upon him but this subsequent failure could lead to a ban in the region of 3-4 years.
If this comes to pass, Jones' coach Mike Winklejohn suggests we may have seen the last of the former 205-pound champion.
In an interview with Submission Radio, Winkeljohn said: "If it's a four-year thing, I think it could be just that kind of devastation (that ends Jon's career), and which like I said, it's not fair, you know? He messed up in that maybe he took something that someone said was fine, but he's not doing it thinking, 'I'm taking steroids or something,' you know, and that's the part that's terrible.
"He'd be devastated at four years. Who knows, you know? That's a long time to just spiral downhill where bad things can happen. So that one scares me. If it's a year (suspension) Jon Jones will come back and dominate the world again, I do believe."
However, given Jones has just returned from a year-long suspension it is highly likely that any further suspension would be in excess of 12 months.
Nonetheless, Winkeljohn maintains that his student is innocent of all charges.
"There's no way [Jon took performance enhancers]. Jon Jones had been tested multiple times going through the fight camp, he would not do something like that.
"The problem is the public perception. They think he's got these needles and shoving steroids in his arms. Don't get me wrong, I understand Jon has messed up in the past, he's got caught drinking and driving, he done some bad things, he done things that are idiotic, but he's grown up.
"But as far taking steroids, what he's been busted for is taking a Viagra Cialis from Mexico that had something in it, that's not steroids but it came up that way and if I had to guess it's going to come out that there's been something that he took to rehydrate himself after his cut or somewhere in that style, that time that was some kind of substance that he thought was just a supplement, that someone said, 'hey, this will make you feel better, it's got electrolytes in it and stuff,' but it was tainted. And everybody thinks, "yeah, that's just an excuse," but no, really, that's it, that's what it's going to be."
Jones will find out the extent of his suspension at a hearing on Oct. 17th.
Comments
comments