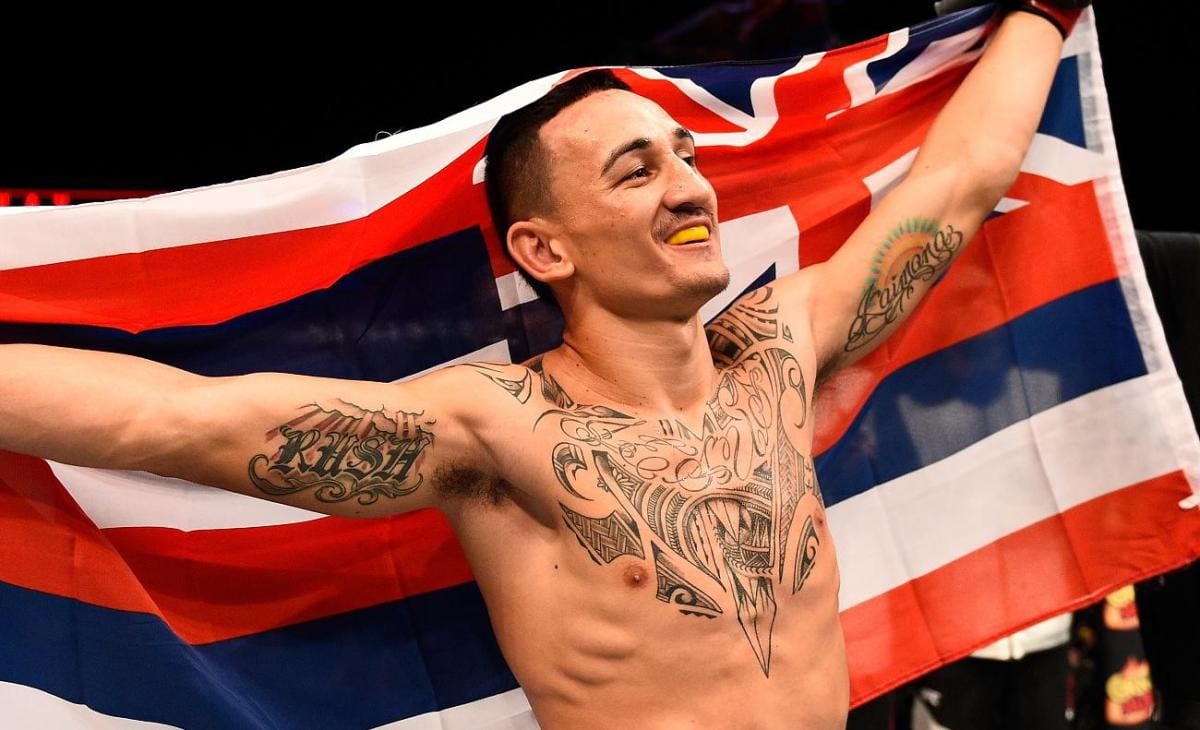 Earlier this year, Max Holloway defeated Jose Aldo to become the new UFC featherweight champion. Since then, however, the young Hawaiian hasn't been seen back in the cage to defend the title.
Most signs point to a bout with Frankie Edgar, in what would be a clash between two fan favourites that would garner plenty of attention. But while that seems to be the way to go, Holloway feels he deserves an improved contract from the UFC, and won't be backing down until he gets what he wants.
"Now we're just taking it one step at a time still yet. I can't force something. I'm not going to rush something. I'm not going to get mad over something that I have no control over," Holloway said, speaking with KHON2. "Like I said, I can control my feelings and that's what I am focusing on, myself. It's only giving me more time to get better, you know? Don't poke the bear. They're poking at me right now, but they're going to see on fight night, so I can't wait. I'm only getting better.
"I'm just asking for a fair shake. You see a lot of these guys, a lot of these other champions making what they're making. I'm not trying to take anything away from them, but I feel like I'm one of the more exciting fighters under contract in the UFC. At the end of the day, I'm the king. I'm in my throne, you know? If you want to come see me, come see me," Holloway continued.
Comments
comments