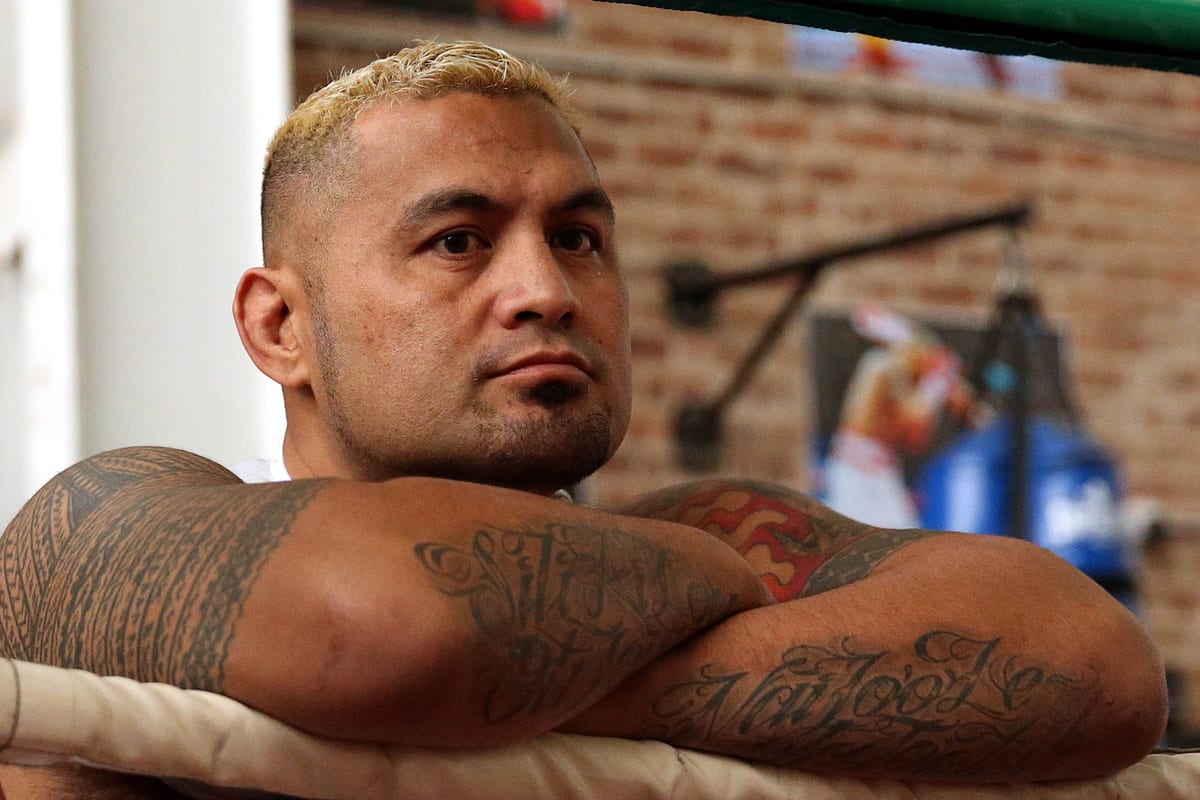 Mark Hunt is well aware that the fight game isn't one that often lets you leave in tact.
The UFC heavyweight has been around the sports of kickboxing and mixed martial arts for years, and has seen both the highs and lows of the sport. Now in his forties, Hunt is feeling the impact. But while he's currently less than happy with the state of the UFC and the way he perceives it to have less than stellar punishments for cheats, he's got no intention of stepping away anytime soon.
Writing in a peace for Players Voice, Hunt spoke on his life as a fighter, his deteriorating health and his future in the sport.
"I will probably end my life fighting," Hunt wrote. "I've been fighting since I was a child, fighting to get out of my circumstances. I used to make $300 a week, struggling to put food on the table but I have become one of the highest-paid fighters in the world. I feel that's destiny. This is what I'm supposed to be doing and if I die fighting, that's fine. I just hope that if it does happen, it will be in an honest and fair competition.
"My body is fucked but my mind is still here. I've still got my senses about me and I know what's right and wrong, which is the main thing. Sometimes I don't sleep well. You can hear me starting to stutter and slur my words. My memory is not that good anymore. I'll forget something I did yesterday but I can remember the shit I did years and years ago. That's just the price I've paid – the price of being a fighter. But I've fought a lot of drug cheats and copped a lot of punishment from guys who were cheating and that's not right."
Hunt's dismay with his opponents who have been found to cheat is well known, particularly with his public rage at Brock Lesnar following UFC 200. And in a sport that usually results in accumulative physical damage, perhaps Hunt's anger is justified, after all, if he is indeed beginning to slur his words then fighting men with unnatural aid seems even darker.
For Hunt, he looks at the big picture. Should there have been no steroids involved, he believes he'd have reached the pinnacle of MMA and have been able to walk away from the sport already.
"I'd be champ already if it wasn't for the cheaters," Hunt said. "I'd probably be retired, sitting at home playing video games all day, eating KFC. These guys couldn't cut it with me if they weren't cheating. I've missed out on sponsors and millions of dollars. It pisses me off when I think about it. If you take away all my fights against juicers, it would probably be half of my fight record gone. I paid my way to the top with blood and sweat, these guys had to enhance themselves to get here.
"Everyone says the first Bigfoot fight is one of the greatest heavyweight bouts of all time, but not for me. It's stained. That guy ruined everything. You take away his juice and he's nothing. The first fight we had, we nearly killed each other. The second fight, when he was clean, he didn't even last a round. He wasn't the same person as the one that almost frigging killed me."
All that being said, the 'Super Samoan' doesn't want to walk away just yet. In his mind, even at his age, he believes he can still challenge the heavyweight elite and wants to reach his ultimate goal — UFC gold.
"Whenever I start something, I try to finish it. I've got three fights left," Hunt wrote. "I want to win that world title. It's a dream of mine to be a mixed martial arts world champion. I've been the best fighter in the world at kickboxing – they can't take that away from me – but when I started in MMA I realised how great this sport is. It's the ultimate combat sport and that's why I want to be the world's best at it."
Comments
comments