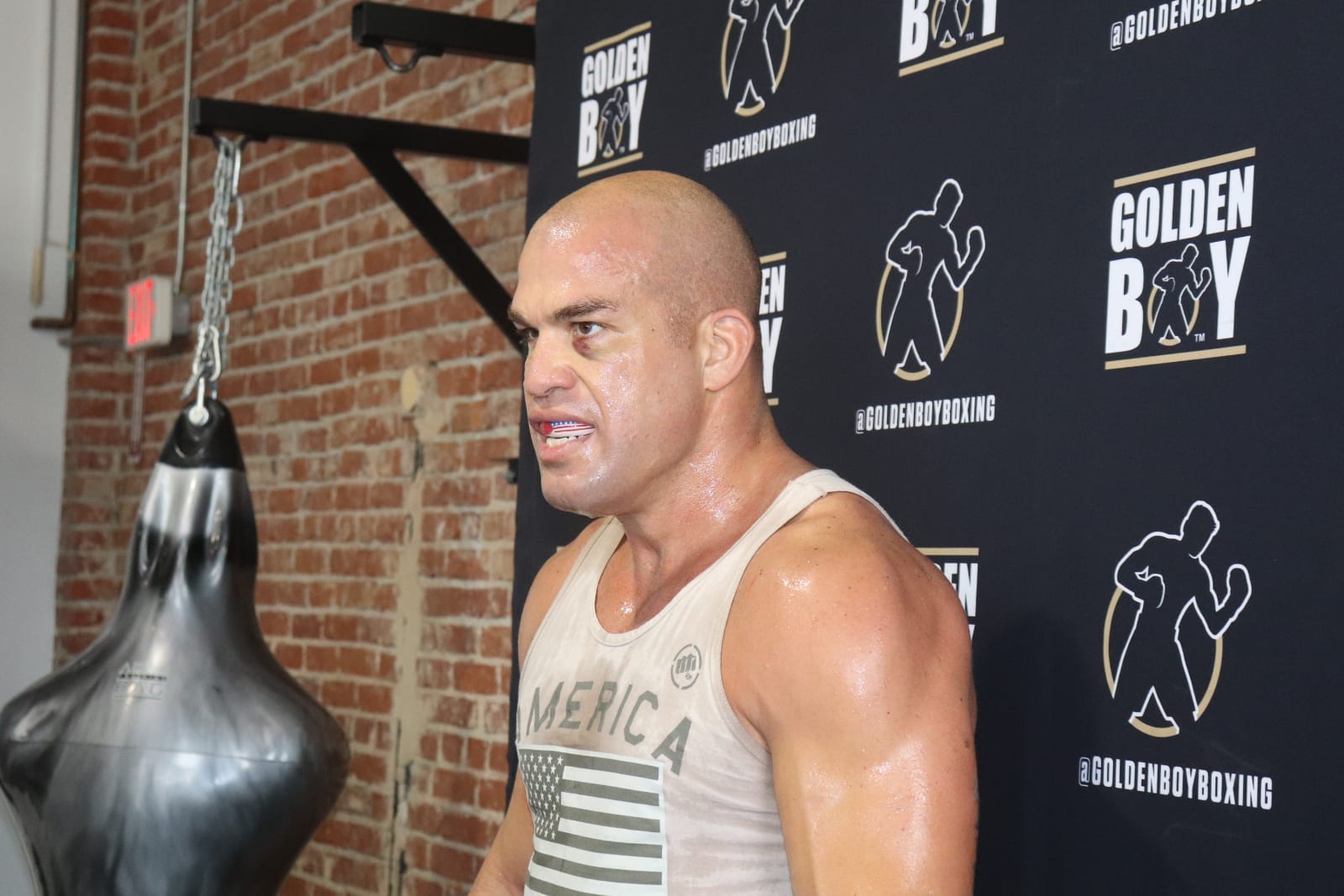 Most fight fans will have likely concluded that Tito Ortiz would never end up in the same ring as Anderson Silva but that is exactly what happened in Florida on Saturday night when the two MMA veterans clashed on the undercard of the Evander Holyfield vs. Vitor Belfort bout — and in the end, it was 'The Spider' who turned back the clock.
Silva scored an early KO win against Ortiz, clubbing him with a right hand after Ortiz pushed forward into the corner and sending the 'Huntington Beach Bad Boy' face-planting to the canvas. The victorious Silva reportedly shouted 'Wing Chun' and 'Bruce Lee' into the arena afterwards, noting Ortiz's perceived disrespect to both from the pre-fight presser.
But regardless of the manner of the defeat, Ortiz is signalling that he will continue his combat career.
Win some lose some but I will fight another day! #TRILLER

— Tito Ortiz (@titoortiz) September 12, 2021
View this post on Instagram
"Win some lose some but I will fight another day!" wrote Ortiz on Twitter, also adding further comment on Instagram.
"It is not the critic who counts; not the man who points out how the strong man stumbles, or where the doer of deeds could have done them better. The credit belongs to the man who is actually in the arena, whose face is marred by dust and sweat and blood; who strives valiantly; who errs, who comes short again and again, because there is no effort without error and shortcoming; but who does actually strive to do the deeds; who knows great enthusiasms, the great devotions; who spends himself in a worthy cause; who at the best knows in the end the triumph of high achievement, and who at the worst, if he fails, at least fails while daring greatly, so that his place shall never be with those cold and timid souls who neither know victory nor defeat."
Note: the above quote is Theodore Roosevelt's famous 'The Man in the Arena' poem.
Also, Ortiz has called for a fight with Logan Paul as his next bout — though Paul has yet to react to Ortiz's challenge.
Comments
comments