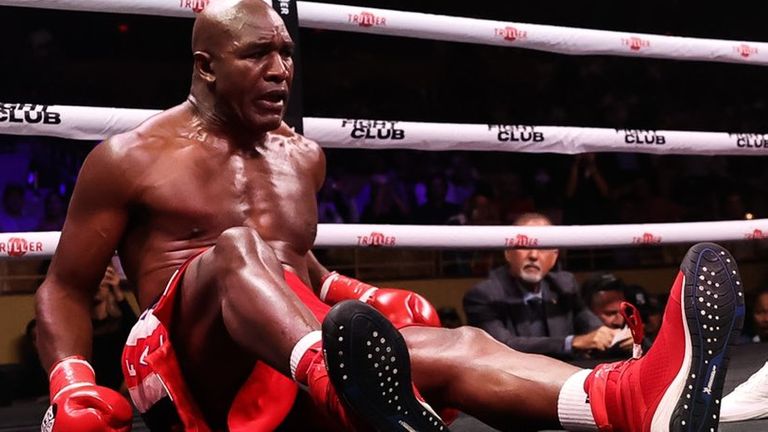 The issue of 58-year-old Evander Holyfield's comeback to the boxing ring after more than a decade away from it was the source of concern for some ahead of last weekend's fight with Vitor Belfort — and ultimately the concerns were proved true.
Holyfield was a step behind 44-year-old Belfort for the entirety of the brief contest, with Belfort almost sending the boxing icon through the ropes before winning by TKO inside the first round.
Holyfield, though, isn't happy with the stoppage.
"I wasn't hurt," Holyfield said after the fight. "The thing is, there wasn't no shot that hurt me really bad. He's strong and he got that shot and I was off balance. I think it was a bad call," Holyfield added. "I think the referee shouldn't stop the fight that quick."
View this post on Instagram
Holyfield's addition to the card, which came after Oscar De La Hoya bowed out of his scheduled bout with Belfort, required the fight being moved to Florida after original hosts the California Athletic Commission refused to sanction the late change to Holyfield.
For some, those reasons were immediately clear in the ring as Holyfield struggled to launch any meaningful offence against the former UFC fighter.
And while there was concern in some quarters that Holyfield could be seriously hurt in the clash, Holyfield says that he escaped unharmed — but that the fight has left a bad taste in his mouth.
"No, I'm not hurt," Holyfield said. "It's kind of sad. It is what it is."
Comments
comments