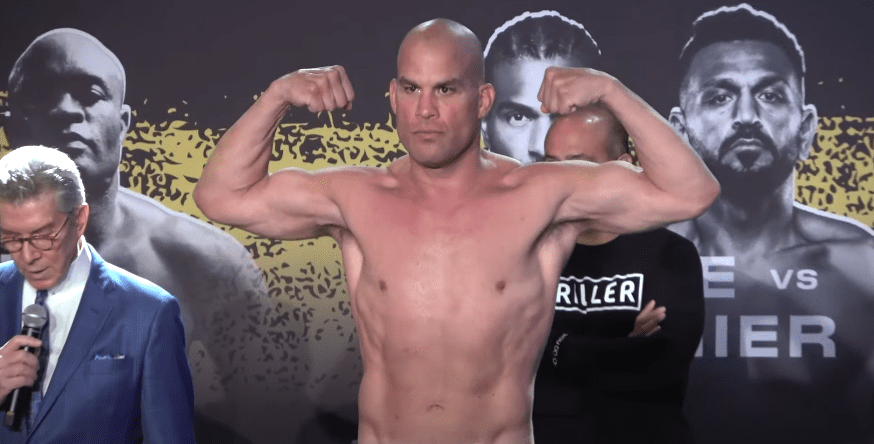 Tito Ortiz had hinted throughout fight week in Florida that there was a chance he might miss weight ahead of his boxing match with Anderson Silva — and that is exactly what has happened.
Ortiz told MMA Fighting's Mike Heck that he would struggle to hit the scales at the contracted weight of 195-pounds, admitting that he hadn't been south of 200-pound in two decades and that he was at a walking weight of 240 when he accepted the fight several weeks ago.
Ortiz suggested that he might likely be around 197 or 198 when he registered his weight but in actuality, he hit his mark at 200-pound — some five pounds over the listed weight.
It doesn't appear as of yet that this will have any bearing on the fight with Silva, or if Ortiz will be required to pay a financial penalty.
Silva, by contrast, weighed in at 192.6.
Check out the two former UFC legends hitting the scales in our video below:
–
Comments
comments