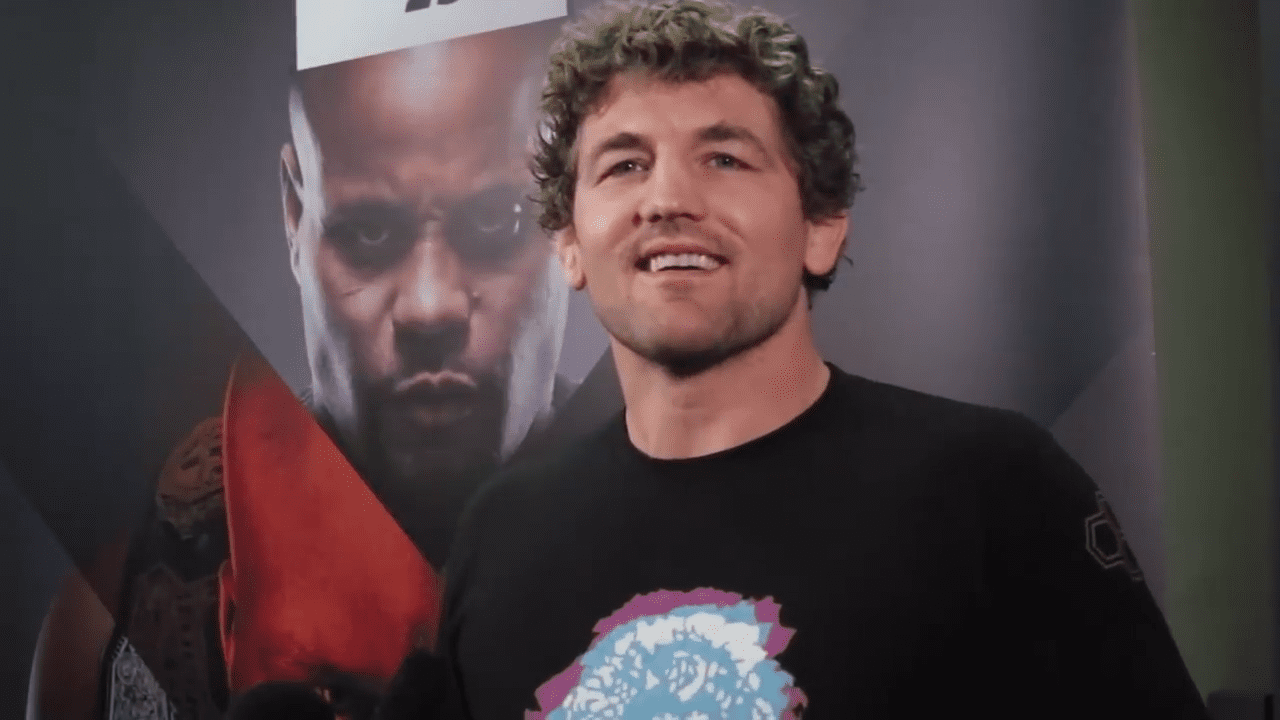 He hasn't had a fight yet in his new digs but Ben Askren has already become one of the most talked about fighters on the UFC roster.
The undefeated, world class wrestler joined the UFC last year after an historic trade deal with ONE Championship which saw former UFC flyweight supremo Demetrious Johnson move the other direction. Askren is scheduled to make his debut at UFC 235 in early March against former welterweight champion Robbie Lawler but has already begun casting glances as to who might be next — including the Numagomedov.
"If the 165 becomes available, you know, America-Russia is always a great storyline. It always is. Since the Cold War. Think about that. Think about how it sells," Askren said at a press conference to promote UFC 235, referencing the oft-predicted institution of a new 165-pound weight class.
"By that point, we're gonna have 20-0 Ben Askren vs. 27-0 Khabib. Someone's 'O' has gotta go. I will get on his back and I will chant, 'U.S.A!'"
The Russian's suspension for his actions at UFC 229 mean that it is unlikely that the bout with Askren would take place any time soon but there's little denying it would be an interesting match-up between two of the UFC's most dominant grapplers.
Comments
comments