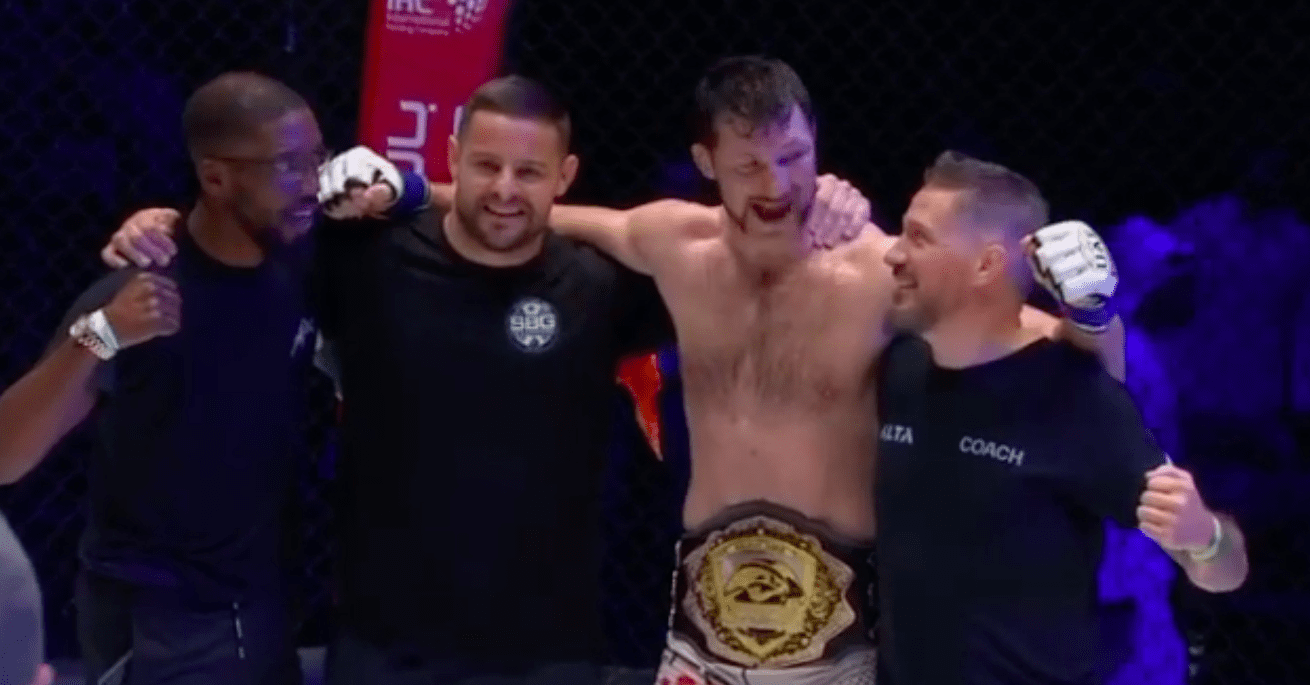 There'll shortly be another world title belt adorning the walls of the SBG HQ in Dublin after Tipperary man Will Fleury became the UAE Warriors middleweight champion with a comprehensive five-round decision win against Tarek Suleiman in Abu Dhabi over the weekend.
In what was the second meeting between the two men in their careers, Fleury started quickly and dropped Suleiman with an early right hand in what was a dominant showing in the first frame. This set the blueprint for the remainder of the fight, with Fleury seeming to be a step ahead of his Syrian opponent in all facets of the fight.
Suleiman, though, showed why he had landed in the position of a world title bout on several occasions, refusing to stay down or give up even when it appeared he was over-matched.
By the time the judges' scorecards were announced after 25 minutes, it was a unanimous 50-45 nod to the Irishman who claimed his first world title — and came after a fight camp in which he said he suffered a potentially career-ending ankle injury, as well as breaking his hand just two weeks ago.
View this post on Instagram
"I fell amazing. I do," Fleury said after he had the strap wrapped around his waist. "This was the camp from hell. I did my ankle in really badly and I thought my career might be over about seven or eight weeks ago. I broke my hand two weeks ago. But I've been through hell, I've been through hell for the last ten years. I'm used to this. I knew I'd show up, I knew I'd get this. You give me an opportunity and I'll show up and smash them, any day of the week."
He also paid tribute to his opponent: "I just have to commend him for being one hell of a man and taking them shots and staying in it. Staying in it in the third round and the fourth round when it looked like… Man, it's over! It's done! Why are you here? He kept fighting. Respect. Huge respect to that man."
With the win, Fleury improves to 10-3 in his professional career.
Comments
comments