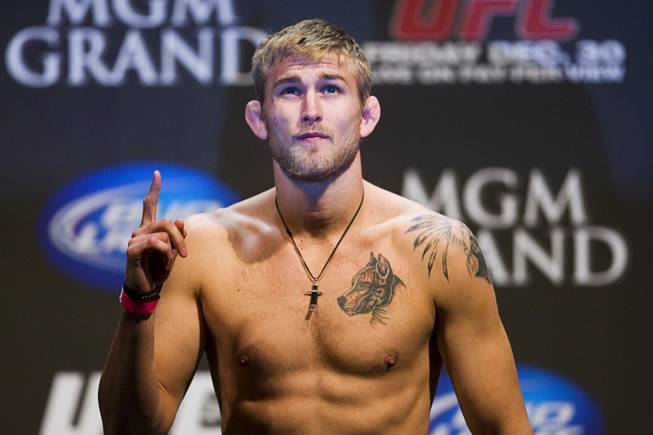 In his 24-fight mixed martial arts career only one man has ever come close to beating Jon 'Bones' Jones but that man, Alexander Gustafsson, gets a second opportunity in the featured bout at UFC 232 on Saturday night — and he doesn't just say that he's going to do one better against Jones this time around, he says that he is going to 'dominate' him.
In their first meeting back in 2013, Gustafsson came as close as anyone has to defeating the fighter often cited as the best light heavyweight in history, though a late rally from Jones — to include a devastating spinning elbow attack — weighted the scorecards in the American's favour.
This time around, however, Gustafsson says it won't be close. He told TMZ that he is "ready for war" on Saturday night's main event, adding that he predicts he will "dominate every round."
The Swede says that his confidence comes from preparation while Jones' comes from other means entirely, referring to the black cloud currently hanging over the former champ owing to a series of irregularities in his drug test results.
"This guy gets confidence by putting shit in his body," Gustafsson says. "He's always been like that, I'm not surprised."
Jones maintains his innocence, citing the relatively minuscule amount of anabolic steroid turinabol found in his system, but Gustafsson implies that it is telling that he himself has never been caught up in steroid accusations.
"We're Vikings, we're always clean."
Comments
comments