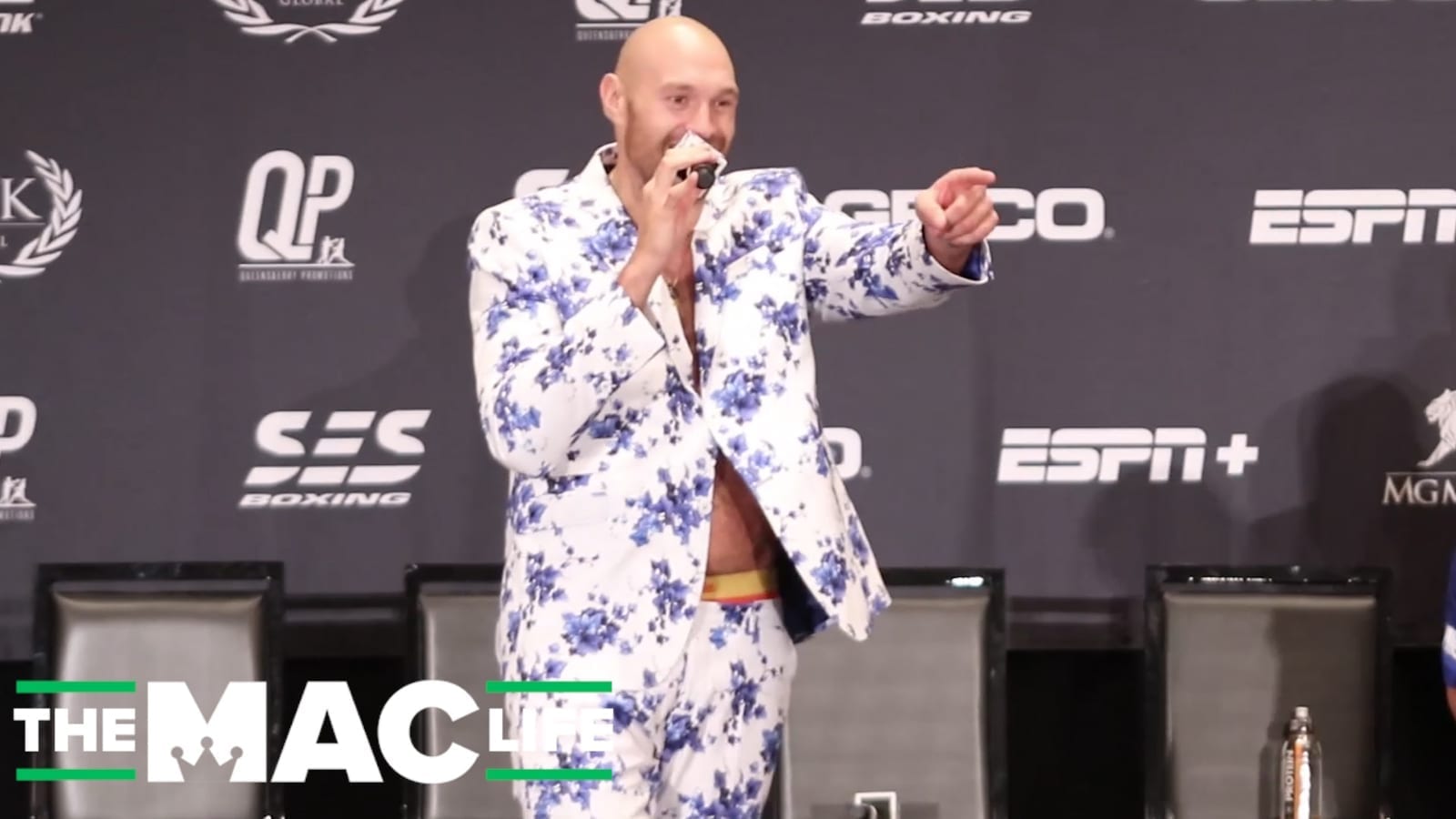 Tyson Fury has hit plate full ahead of his trilogy bout with Deontay Wilder in a few weeks' time — but he says once that test is passed, it'll be on to the next one.
Fury has long been chasing a showdown for the undisputed heavyweight title against fellow Brit Anthony Joshua but that fight, which is arguably the biggest potential bout in the sport today, has hit a series of road blocks, with the latest being an independent arbiter declaring that language in Fury and Wilder's contract guaranteed the American a third crack at 'The Gypsy King'.
But one he gets passed that challenge, Fury has identified his next two opponents: Joshua and UFC heavyweight champion Francis Ngannou.
Fury has flirted with mixed martial arts on several occasions recently and has spent time training with the likes of Darren Till and Nick Diaz — and has admitted that he doesn't want to move to MMA, but would take on the Cameroonian fighter in so-called 'cage boxing'.
"[Diaz] told me Ngannou can't do wrestling anyway so we're just looking for a stand-up bang out," Fury said to TMZ.
"Me and Ngannou in the small gloves, make it happen. As soon as I'm done with Wilder and Joshua I will fight Ngannou in an octagon with 4oz gloves. He's not a wrestler anyway, it's a stand-up fight.
"I'd love to fight Ngannou. I love the celebrity boxers coming into boxing, the UFC fighters and the wrestlers coming into this game," Fury added to ESPN. "Whoever they put in front of me, those are the ones I'm going to fight. Ngannou is a massive guy, he has huge muscles and he looks the part.
"He's a big name, he just beat Stipe in a fight and he's talking about boxing but this is a different world. I'll eat him up and spit him out seven times a day. If I go into MMA and he starts grabbing me and ripping to the floor it's not going to be an even match.
"It'll be 10 times harder for him coming to boxing than me going to MMA, it's a different world."
Comments
comments