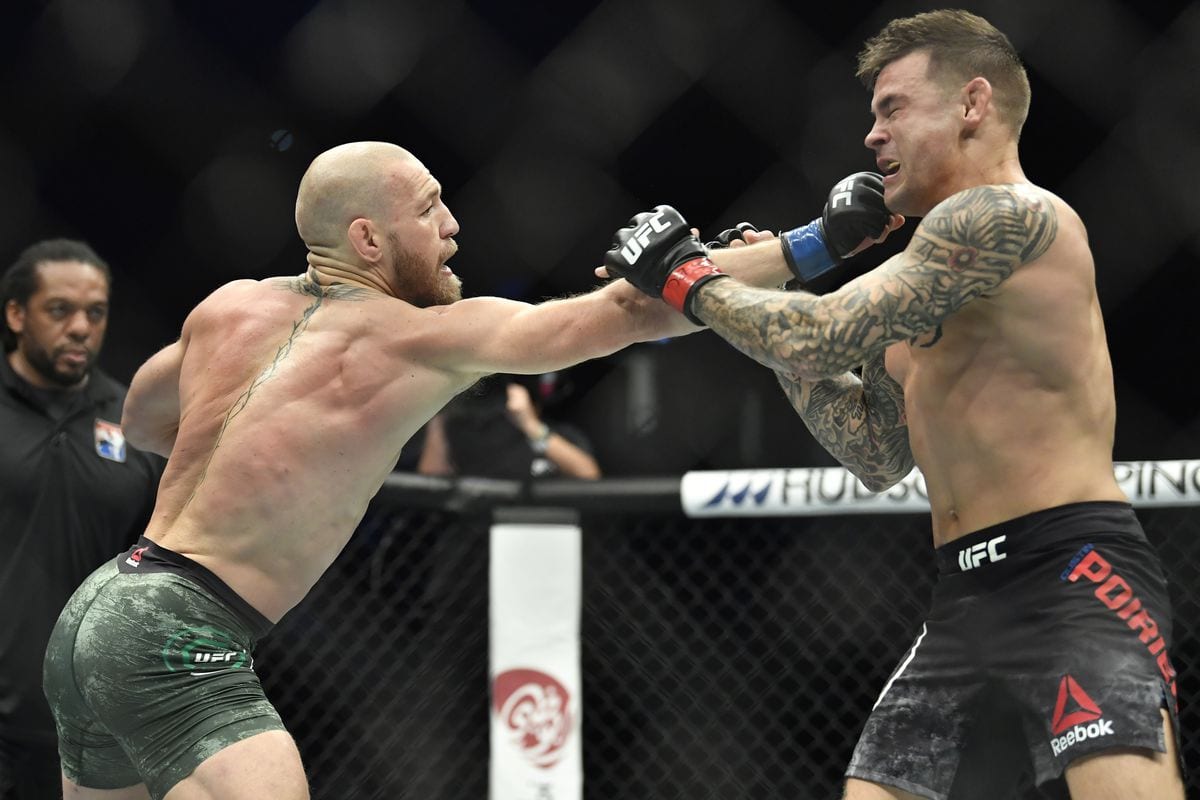 Conor McGregor says he's heard Dustin Poirier's recent remarks and plans to rectify what he sees as disrespect.
McGregor and Poirier were cordial in the lead up to their second fight back in January, but it seems that has faded as the competitive rivalry has come to the forefront, with contest number three having the highest stakes possible.
"(I'm going to) give him a proper head kick," McGregor said, speaking during an Instagram Live Q&A on Saturday. "There will be a lot of weapons produced on the night, that's for sure. He wants mixed martial arts? He's going to get it.
"I've been busy putting in the work. Full focus, fully immersed in mixed martial arts. It's been nothing but mixed martial arts, so I'm ready to put on a show."
Indeed, McGregor appears to have taken umbrage with some of Poirier's comments.
"He talks some amount lately," McGregor said. "He's going to pay for that, that's for sure. That's not going to be nice."
–
Comments
comments