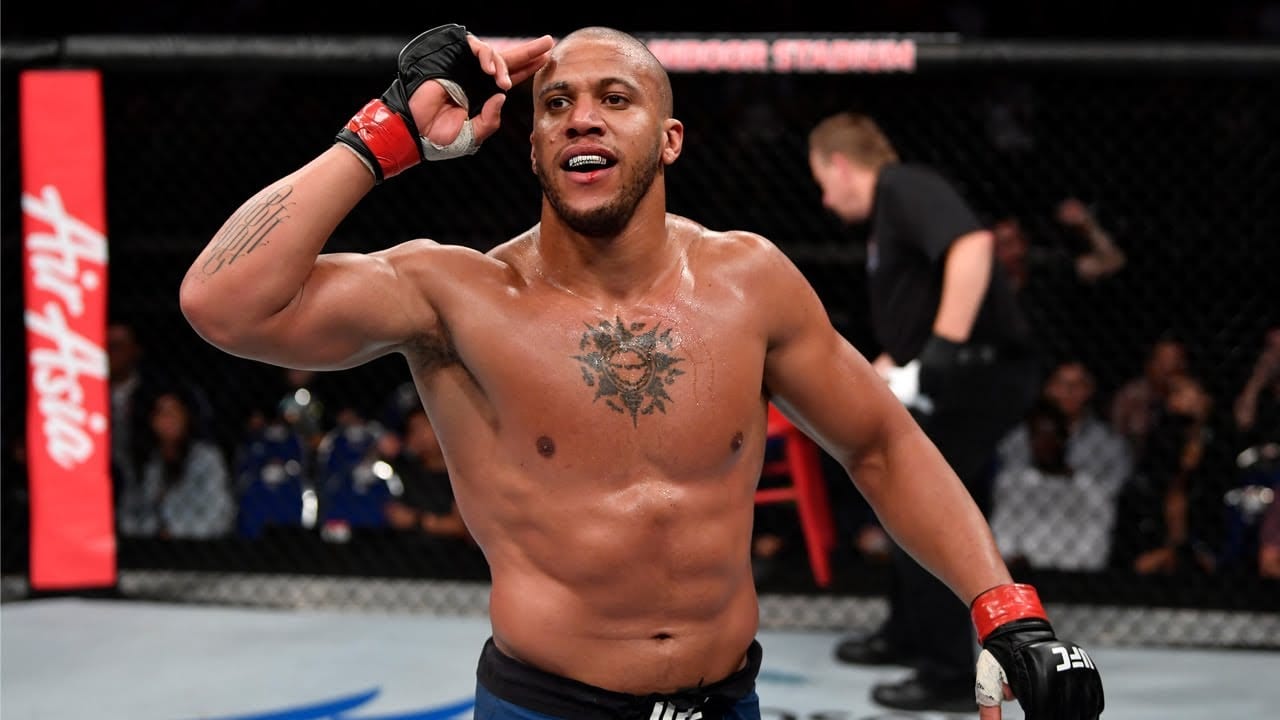 Rising heavyweight star Ciryl Gane is aware that he faces a tough task in the recently-announced interim title fight against Derrick Lewis — but is hoping that when the smoke clears it sets up an undisputed heavyweight title date against former training partner Francis Ngannou.
More than a few eyebrows were raised this week when it was revealed that the UFC were to create an interim heavyweight title just a few months after Ngannou won the title from Stipe Miocic, prompting a public war of words between Dana White and Ngannou's representatives.
Gane, though, is unconcerned about the background noise and is steeling himself for what could be successive fights against two of the division's hardest punchers in Lewis and Ngannou.
View this post on Instagram
"I was a little bit [surprised] because we thought it would be Francis against Derrick Lewis, but Francis wasn't free for the fight in August so they chose me," the undefeated Gane said via MMA Fighting.
This apparently came as a surprise to Ngannou, though, who had outlined that he would be available to defend his title against Lewis in September — but the UFC opted instead to push ahead with Gane vs. Lewis in August.
"I can understand [where Francis is coming from] but [I don't feel bad for him]," Gane said. "It's just an interim title, so the champion is still Francis. Not really [feeling bad] for Francis. If I was Francis, this would be nothing for me.
"This guy is very dangerous, we know that," Gane said of 'The Black Beast'. "Like Jairzinho, a little bit, when this guy touches you just one time, you're down. And that's very dangerous, but I think we're gonna manage that style, touch him, and he'll never touch me. I think I have the skills to do that.
"Yes, [I've been impressed with him] because some people say he doesn't have fight IQ, doesn't have some skills. But he knows what he has, and he can use it very well. I think this guy is really dangerous. But I think we're gonna pressure him like we did Volkov. We're gonna make it [so he's] in deep water, I'm gonna give him a lot of pressure."
And as for where an eventual Ngannou vs. Gane fight might take place, the Frenchman called for it to take place in Paris after the country recently reversed its ban on mixed martial arts.
"This is a good question," Gane said. "Just for the history, I would prefer [to fight] Francis Ngannou in Paris, [mostly] for the fans."
Comments
comments