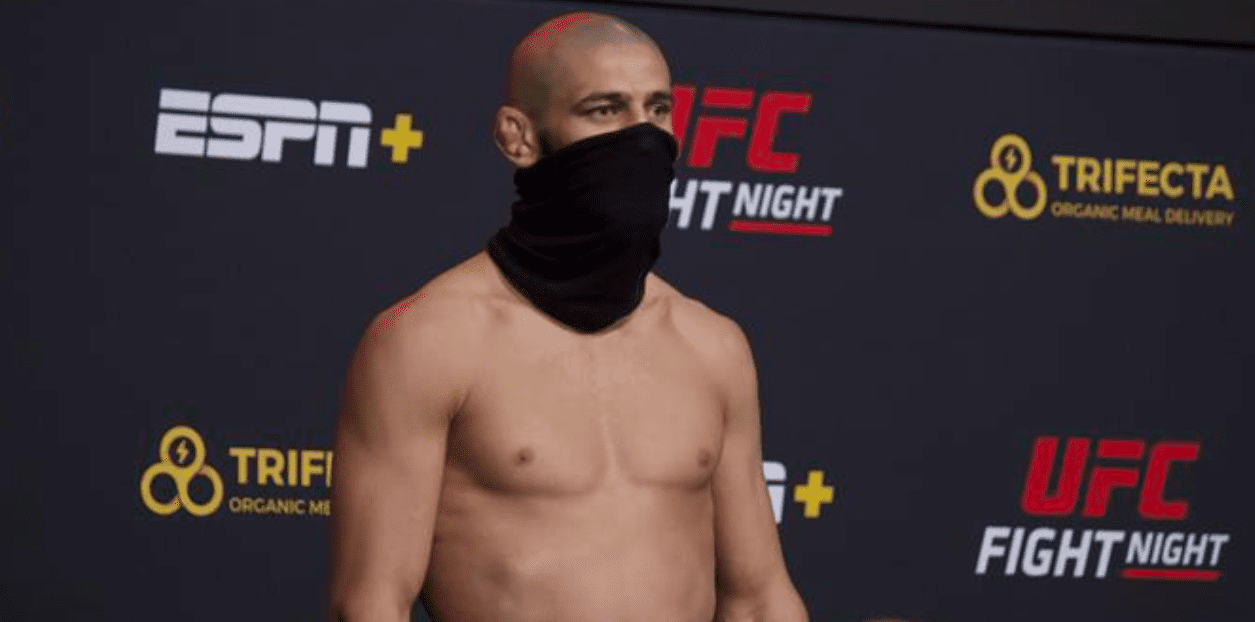 If Khamzat Chimaev is to be believed, it is just a matter of time before he wraps UFC gold around his waist.
Chimaev faces former title challenger Gilbert Burns in Jacksonville, Florida in a fight many are calling the first true litmus test of Chimaev's title ambitions. Another win for the Chechen-born Swede, and especially if he is as dominant as he has shown in his first four outings in the UFC cage, would likely fast-track his ascent towards a title bout — and according to the ultra-confident Chimaev, a match against Usman would be just another notch on his unbeaten streak.
"Brother, Usman is almost (retired), his knees don't work, his back hurts, his arm hurts, operation everywhere," Chimaev told Daniel Cormier. "The guy is too old and too slow. He's too slow, they want to like make money how they talk, they want to find a way and make money and go away from me, you know."
Furthermore, Chimaev states that the winning streak Usman is currently on is less impressive than it might seem and he questioned the level of opposition that he has faced in his journey to the gold.
"Who he beat, brother, he beat the same two guys four times. He beat Colby twice and he beat the other guy (Jorge Masvidal), twice," Chimaev said. "Who he beat, brother? Tyron Woodley, he was out from the UFC after him, 10 guys beat him, and boxing, a YouTube vlogger beat that guy. You know like who he beat? I don't know, I don't understand, he didn't beat and didn't fight somebody like me."
And if Chimaev wants to get that Usman fight, that journey starts this weekend against Burns. And you feel that if he comes out of it with yet another early finish (and without his opponent landing a glove) it will become harder to deny Chimaev his opportunity at Usman and the world title.
Comments
comments