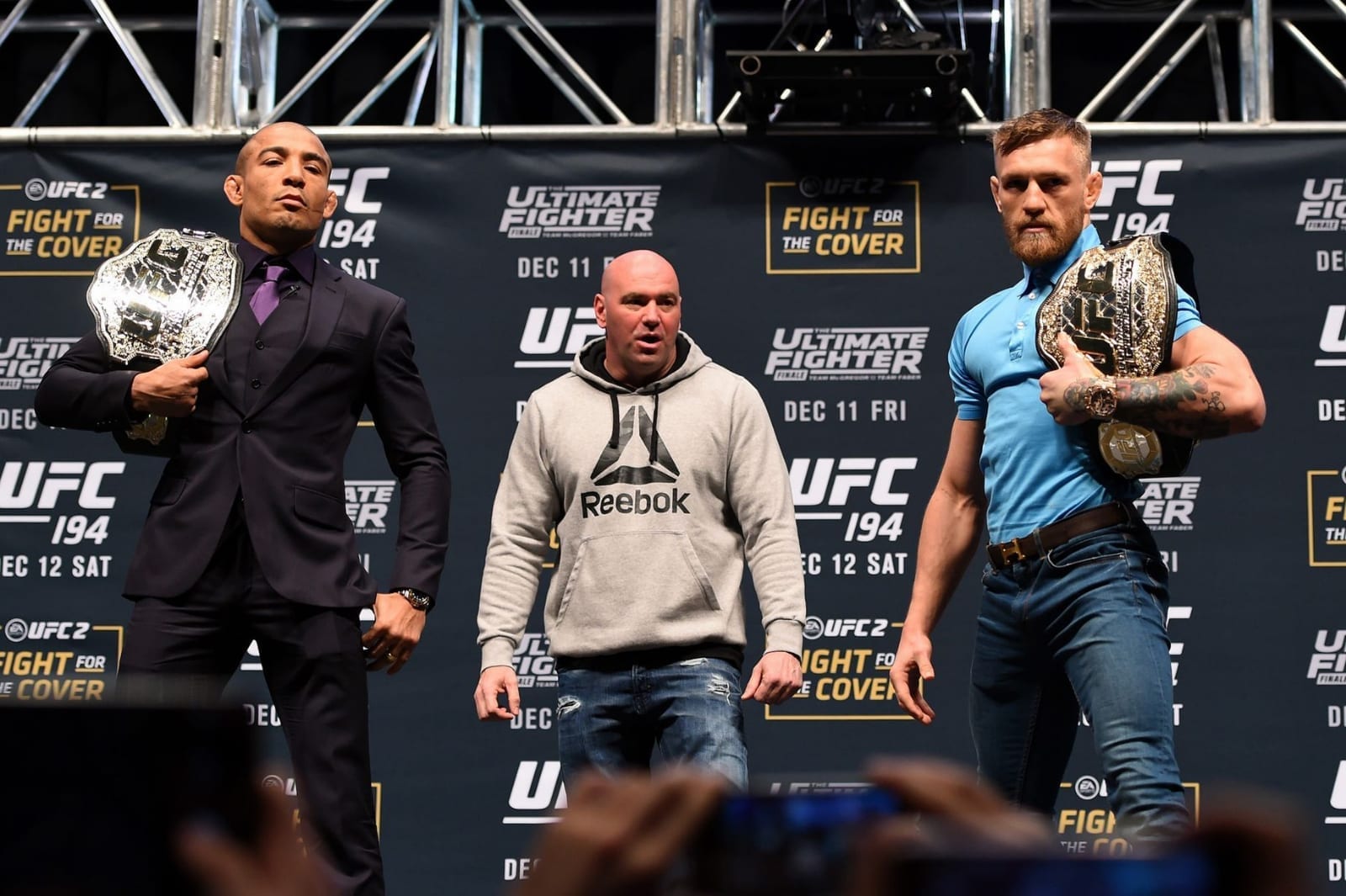 Conor McGregor says that he is "truly happy" for his former rival J0sé Aldo, following the Brazilian former champion's first round finish of Jeremy Stephens in Calgary, Alberta, Canada last weekend.
Aldo, the former featherweight champion of the world, landed a sublime left hook to the liver which immobilised Stephens and the Brazilian ended the fight via strikes on the ground shortly thereafter. After the fight, an emotional Aldo was raised aloft by his coaching team as they celebrated the 27th (and 16th knockout) of the former 145-pound kingpin's career.
"I'm so happy for him," McGregor said to TMZ in New York City. "Honestly, truly happy to see the joy he had after it.
"It's a crazy business. I know he's gone through a lot of stuff, so to see him come back with that great finish — I was very happy for him and his coach, Andre Pederneiras. The whole of Ireland was happy for José Aldo that night."
McGregor won his first UFC championship in late 2015, stopping Aldo inside 13 seconds of the first round in Las Vegas in a fight billed as the "biggest featherweight fight of all time."
Comments
comments