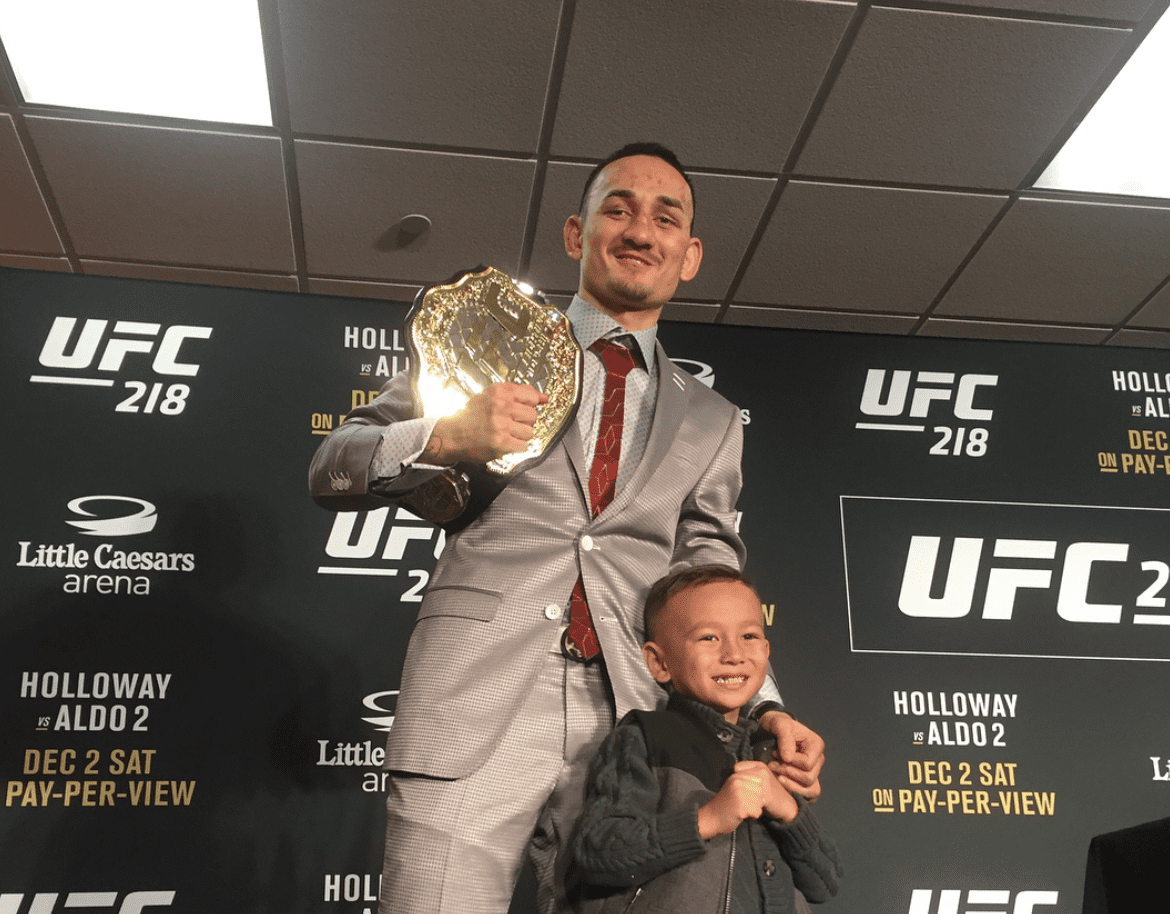 UFC featherweight champion Max Holloway still doesn't have a definitive answer to the ailment which removed him from a 145-pound title defense against Brian Ortega at UFC 226 earlier this month, but insists that he will be able to fight again after undergoing a series of tests with doctors.
Holloway was officially pulled during the UFC 226 after it was noticed by both his team and UFC officials that he was displaying "concussion-like symptoms" while he was undergoing his weight cut and, while the Hawaiian says that he has received no clear diagnosis as to what the issue was, he says that he will certainly fight again.
"I've seen multiple doctors and experts, but they haven't been able to give any answers about what happened," Holloway said to Luke Thomas on The MMA Hour.
"But I'm OK. I'm going to fight again. That's all we know. All of the tests were great. When you hear those kind of things, it's great but yet scary. You want to know what's wrong. It's crazy we just don't have the answers. I'm just glad I'm healthy and OK.
Initial speculation in the media was that Holloway had suffered a concussion in training, with some even suggest that he had a minor stroke — two notions which Holloway disputes.
"That didn't happen, I didn't suffer a concussion at all. I wish the answer was that simple. It would be easier to move forward if we knew what happened.
"The word 'stroke' never came up. When the rumors came out my first thought was that it was clickbait. I never thought I wasn't going to fight again. That never ever crossed my mind.
"I'm a fighter. I wanted to fight. When they were telling me to go to the emergency room, I was begging them to let me fight. Hell, when I was doing interviews, there's some the UFC didn't even drop because I was horrible in them."
Comments
comments