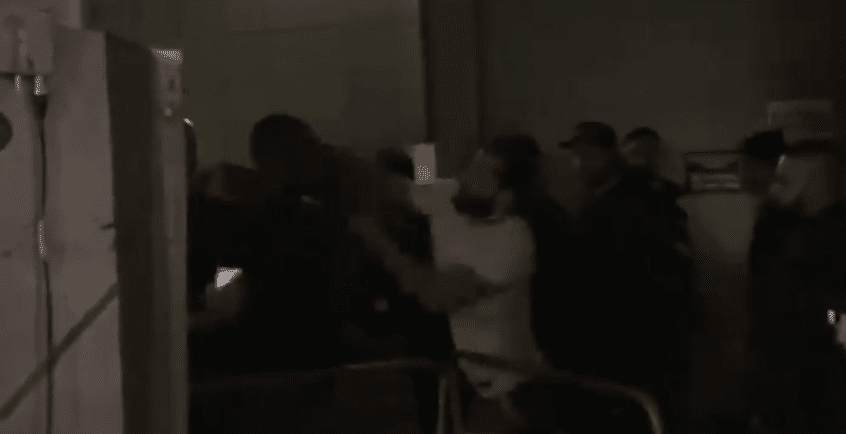 England's Leon Edwards was the recipient of the most famous 'three piece & a soda' in combat sports history courtesy of a Jorge Masvidal salvo minutes after he had done the same to Darren Till in the UFC London main event in March.
The story is well-told but for the unaware; Masivdal was apparently unhappy that Leon Edwards interrupted a live interview that he was doing, abandoned it to stroll over to Edwards where he let loose with a salvo of punches. Since that moment, the Brit appears to have sworn revenge against the fighter from across the Atlantic and spoke openly of his disappointment at being overlooked in favour of Ben Askren as Masvidal's opponent at this weekend's UFC 239 event in Las Vegas.
But his time will come, or so Edwards predicts.
"That fight will 100% happen even in the cage or when I see him at the streets," Edwards said to MMA Junkie. "So that fight will 100 percent happen. That needs to happen."
View this post on Instagram

It feel different when you got it from the mud #ufctexas #july20
First things first. Aside from Masvidal being otherwise engaged this weekend, Edwards has a task of his own stretching out in front of him in the shape of former UFC lightweight champion Rafael Dos Anjos in three weeks' time in San Antonio with a win in his most high profile match-up to date crucial to Edwards' future in the UFC's welterweight division as he attempts to parlay a 7-fight winning streak into being a title contender at 170-pounds.
As for Masvidal versus Askren this weekend, Edwards doesn't like his rival's chances.
"Ben is a weird one, he's shit but he finds a way to win," Edwards explained. "It's a weird one but I'll probably edge Ben for outgrappling him."
Comments
comments