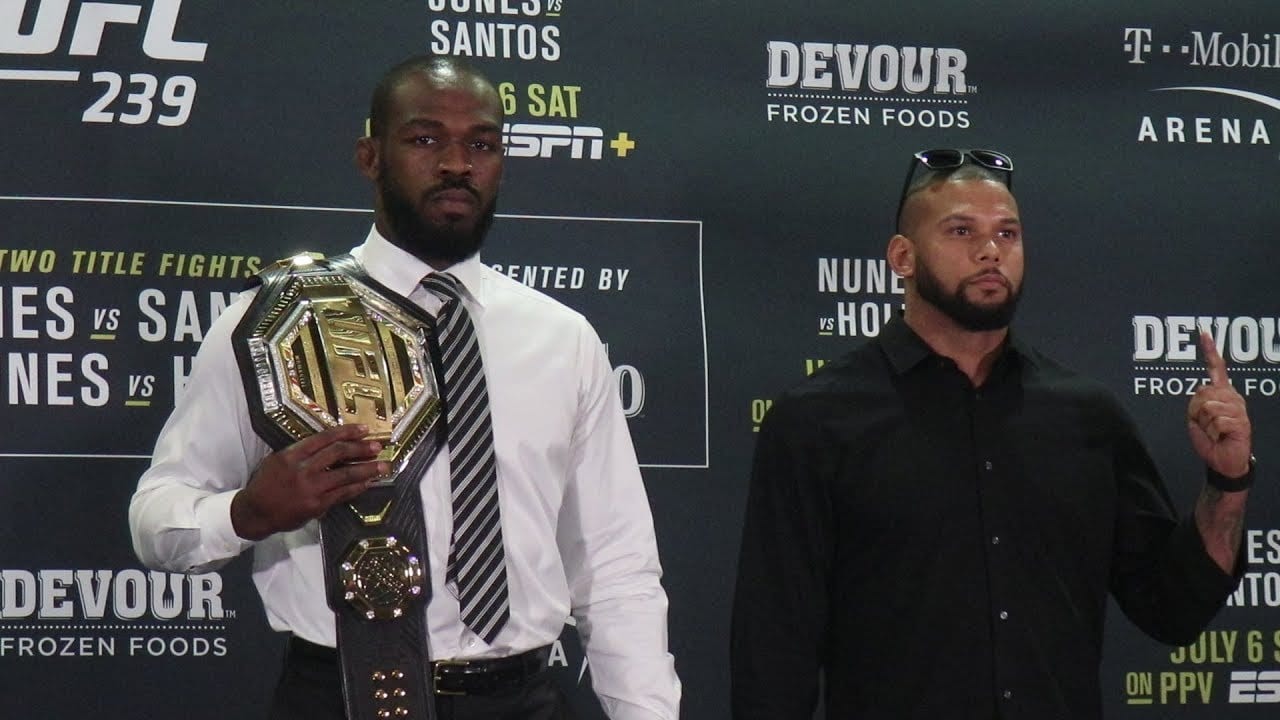 It can take one fight to change your life. A fact Thiago Santos is well aware of.
The Brazilian heads into Las Vegas this Saturday to meet Jon Jones in the main event of UFC 239, where a win will give him an instant legacy. Should he beat Jones to become world champion, Santos will not just have earned a UFC title, he'll also have defeated a man considered by many to be the best ever.
Despite the apparent odds against him, however, Santos refuses to be overawed by the occasion, telling Globe Esporte he's not focused on one thing Jones can do, but instead showing up ready to deal with every angle.
"He is full of surprises, just like me," Santos said. "So I don't think there's one specific thing I need to worry about. I need to be concerned in a more general manner, he is very well-rounded, a one-of-a-kind kind of guy. I'm going to feel it out, find the right moment to attack, avoid his attacks and find the right time to pounce. Like a sniper. I'm an explosive guy, I don't like to waste any shots.
"I know what my potential is, I know what I can do," he continued. "Regardless of the doubts. If I didn't know me, I would bet on him, too, he's the favorite, for sure. He's a great fighter because of his history. He's a very smart fighter. I have always respected my opponents, this won't be different. I respect Jones very much, he's an amazing fighter, but people don't know about my potential. I thrive in adversities.
"People congratulate me for taking this fight with Jon Jones. Why wouldn't I? I can make history and change my life with this fight."
Comments
comments