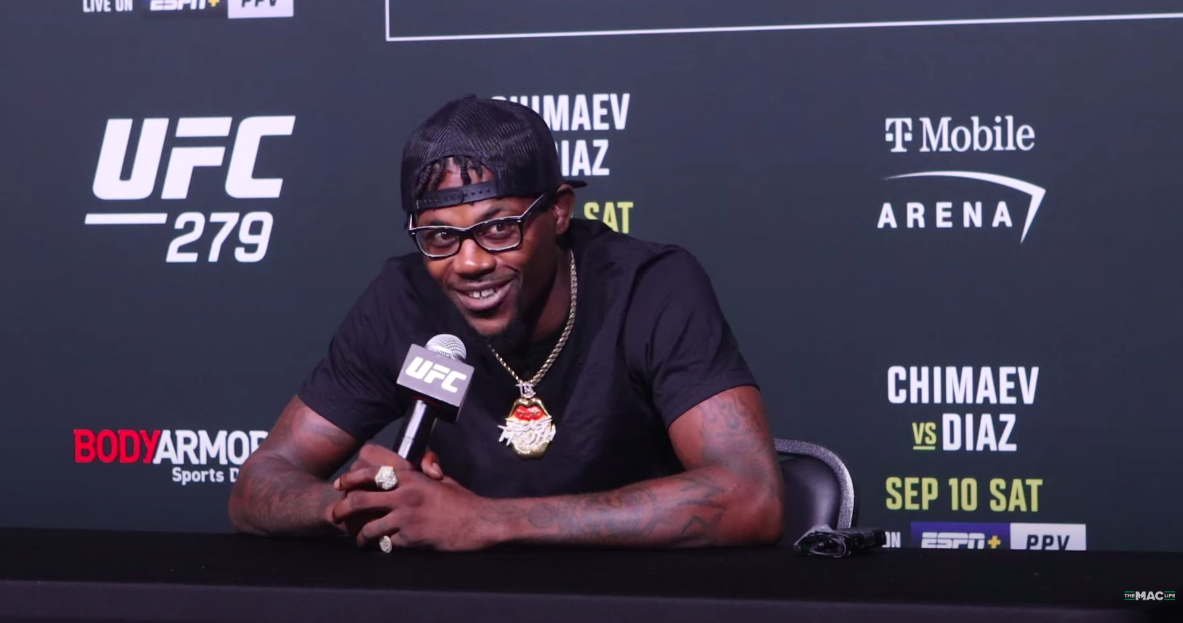 Khamzat Chimaev is one man when the cameras are one and another when they're off, says Kevin Holland.
Holland takes on Daniel Rodriguez in a catchweight (180-pounds) bout this weekend at UFC 279 inside the T-Mobile Arena in Las Vegas and while he says he will be an interested spectator for the main event fight between Chimaev and Nate Diaz, he suggests that Chimaev has the fans and media alike fooled as to how he really is behind the scenes.
"I feel like [Khamzat] likes the f*cking media," Holland said to the media, including TheMacLife, ahead of UFC 279. "I feel like he only does this extra wannabe street sh*t when the media is around."
Chimaev made headlines earlier this week for a run-in at the UFC Performance Institute with middleweight contender Paulo Costa which occurred while documentary crews were filming both him and the Brazilian fighter. And while Holland didn't suggest that this encounter was for the benefit of the cameras, he says that Chimaev acts a whole lot differently when the media aren't nearby.
"Other than that, he doesn't do it. When you guys aren't around, he wants to do fist bumps and he wants to be your best friend. When you guys are around, then all of a sudden he's like, '[Roar], I'll rip your f*cking head off.'
"You ain't ripping sh*t off, dog. Let's be real. You want a paycheck just like the rest of these guys around here."
–
Comments
comments