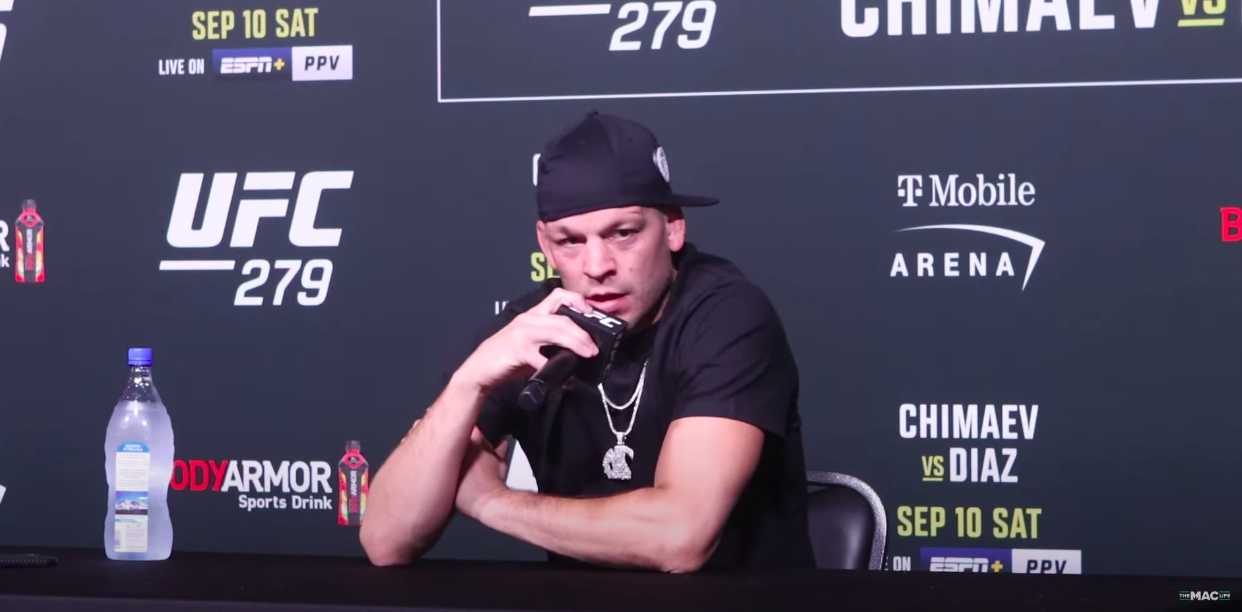 If Saturday's fight with Khamzat Chimaev is the final time that we see Nate Diaz in the Octagon, the UFC veteran says that he is far from finished making a mark in combat sports.
The Stockton man's UFC deal expires following his UFC 279 main event fight with the unbeaten Chimaev, after which it is expected that he will test free agency to see what kind of money he can make on the open market. He has also been linked as potential opponent for Jake Paul down the line, after Paul confirmed his October 29 boxing match with Anderson Silva this week.
But whatever he does next, the first step is most likely to sever ties with the UFC.
"I've been stuck in the cage a long time and I gotta do what I gotta do to get the f*ck out," Diaz said to the media, including TheMacLife, at the UFC 279 media day in Las Vegas.
"Whether I fight the toughest guy, the newest guy, whatever you want to make of him or call him. Or anybody on the planet. I'm just ready to rock and roll.
"I feel like the UFC, it's kind of limited for me. I wanted to reach for higher goals, higher objectives, and do bigger stuff than this. Under the UFC umbrella, like I said, you're limited. You can only go so far. Like I said, it's only the halftime show. It's time to blow past everybody here and the organisation, even if it involves me staying in or getting out. I'm going to do something bigger than I've ever done as soon as this is done. Bigger than this, bigger than whatever happened in the past, also."
Comments
comments