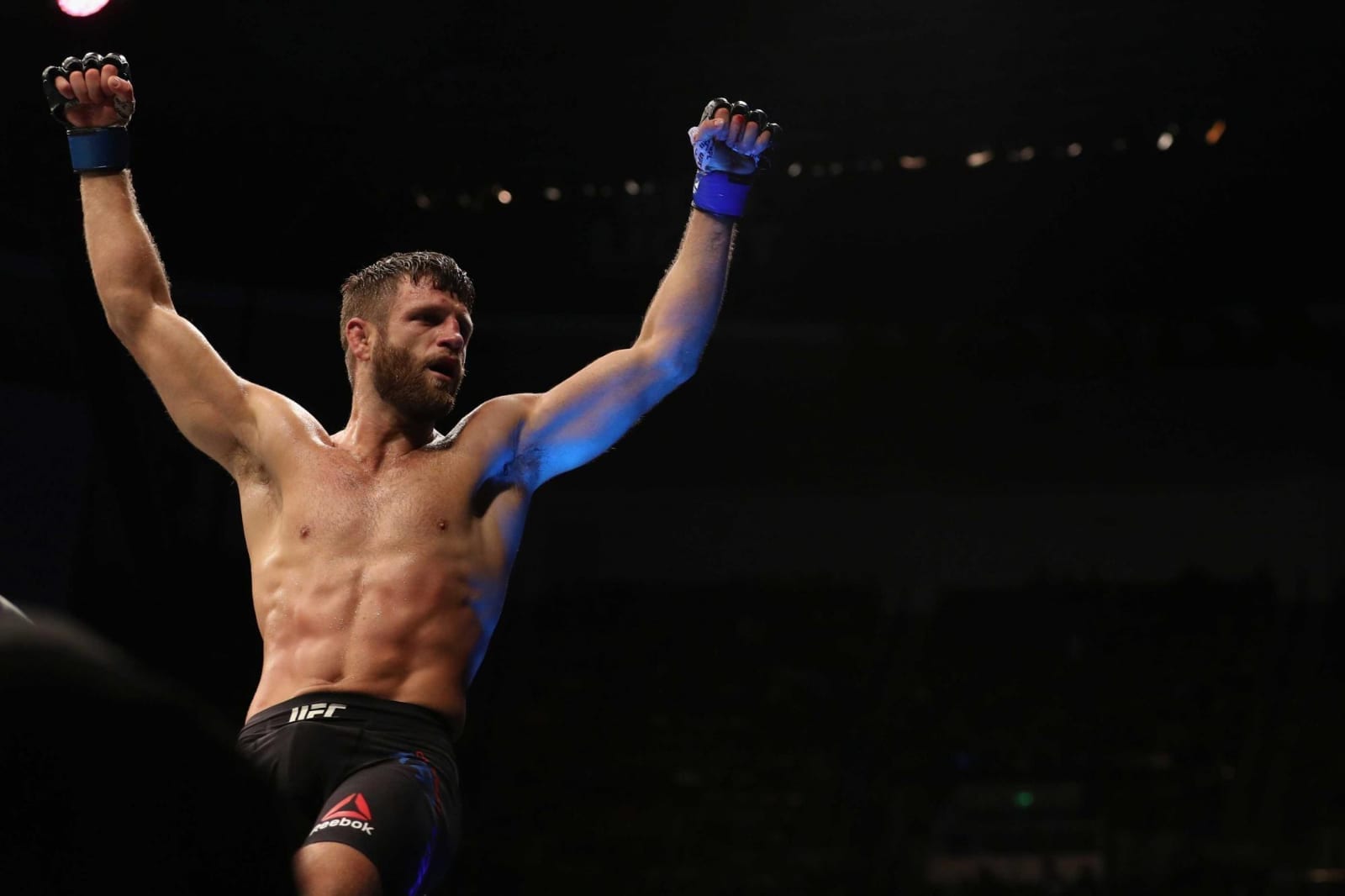 The last time we saw Calvin Kattar in the cage was almost exactly a year ago when he dropped a clear-cut unanimous decision to former featherweight champion Max Holloway in a fight in which the Hawaiian made headlines for boxing up the Massachusetts native for the majority of the 25 minutes.
The number 5 ranked 145-pounder in the world will get an opportunity this weekend to write a different script, one where he comes out on top against the teak-tough Giga Chikadze and ends the Georgian's perfect 7-0 start in the UFC but as he said at this week's pre-fight press conference in Las Vegas, losses only affect you if you let them.
"It's funny. It's only a thing if you make it a thing. It happens. On your way to success, setbacks happen. It's part of the recipe," Kattar, 33, explained.
"Man, when I fall, I fall forward," Kattar added. "I fall into another main event. I don't really like to reference it that much, but I mean Ortega coming off the loss to Max, bounced back off a big 'W'. He fought for the title. In MMA, this happens.
"This isn't boxing. Sh*t happens. You get back on the horse. The only way to get over something like this is to get your hand raised, get a 'W'. It's like getting over a girl. Go get your hand raised, man. It's the only way to get over it. Go out and get another rep."
There has been a lot of talk about the man he faces this weekend. Chikadze, also 33, comes into the fight on the back of finishes of both Edson Barboza and Cub Swanson but Kattar insists that he presents a different type of test to those who came before him.
"I was just aware of (him), obviously," he said. "Anybody who can go 7-0 in the UFC, they're doing something right. He's found a way to win but I just feel like I'm a different calibre opponent than he's faced. I feel like I've got the tools to beat him."
But Kattar admits that he may have to delve into his repertoire to get the job done.
"However I've got to get it done, I'm down," he vowed. "The last fight, I probably could've showed a little more diversity especially when things weren't panning out too well on the feet. Sometimes, just that dog in you comes out and you just get in that exchange so who knows what the f*ck is going to happen, honestly."
Comments
comments