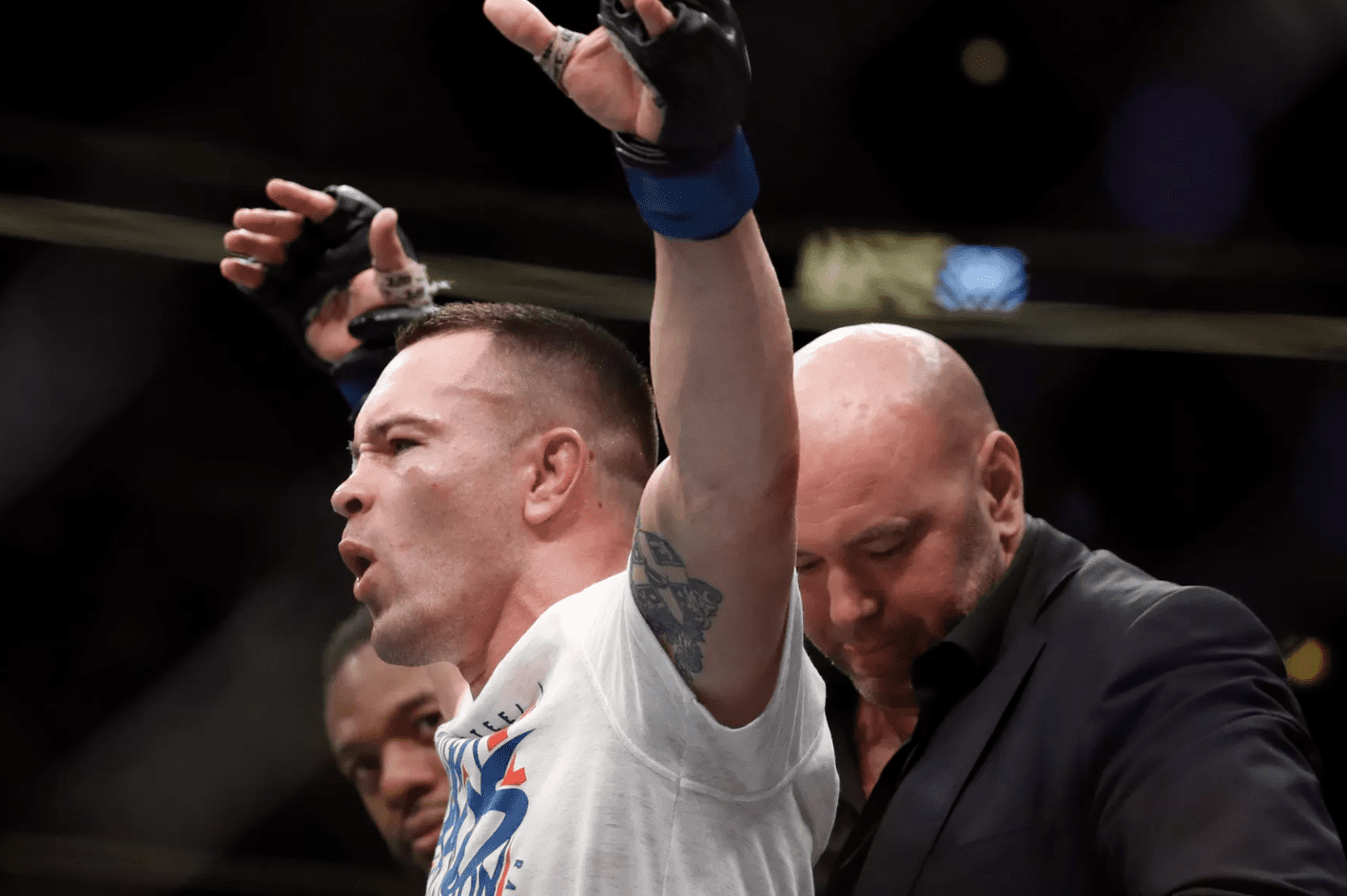 One of the most highly-anticipated welterweight fights of 2022 is just a couple of months away after it was announced that Colby Covington and Jorge Masvidal will finally clash at UFC 272 on March 5.
The feud between the two former training partners has raged for years and comes after both fighters formerly lived together, while Covington was a former cornerman of the opponent he will finally face in Las Vegas in around 8 weeks' time. There have been claims, however, that the rivalry is more for the benefit of the cameras (and their respective bank balances) rather than being a true beef, and something which came about as a result of the brash, MAGA-inspired sports entertainment character launched by Covington years ago and which propelled him to the notoriety.
And speaking on his own YouTube channel, Michael Bisping said that if Covington's persona is merely a promotional took, well then he deserves an academy award.
"Everyone that you speak to says, 'No, listen, Colby's a really good dude, he's just selling fights, he's putting on a persona' and maybe that's true," Bisping said. "If he's doing it, if he's acting then give the man a f*cking Oscar because he is acting his socks off each and every time.
"This stuff, going after Masvidal's ex-wife, calling him a bad father and stuff like that… oooh, I don't think that's playing a part. Anytime to guys know each other, when they used to live with one another like they did, they know a lot of personal stuff about one another. That's when the rivalry, or hatred, for want of a better word, can get real thick."
Speculation as to Covington's true motivations has been rife since microphones caught his post-fight exchange in his recent losing effort against Kamaru Usman in which he said it was all "love" and that he was just trying to sell the fight for both of their benefits.
The new UFC 272 headliner between them won't need much promotional brouhaha to sell it — but Bisping says he would like to see one factor attached to it.
"It should be for the BMF," he said. "Masvidal has the BMF title, there's no belt on the line. This should be a BMF defence for Masvidal. I really do believe that."
Comments
comments