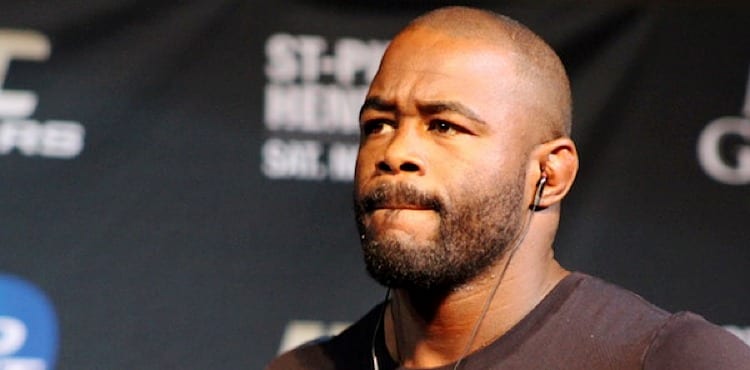 There is little denying that the landscape of combat sports has changed a little in the last year or two.
What initially appeared to be little more than disposable novelty fights involving social media stars and actual, real-life fighters has developed into a legitimate box office bonanza for the fighters and promoters of late — and former UFC light heavyweight champion and former winner of 'The Ultimate Fighter', Rashad Evans, is keen to throw his hat into the ring.
And the 41 year old says he can go one better than Floyd Mayweather and knock Logan Paul out.
"I don't know what [Logan's] looking for, for his next match. But, I'm gonna tell you right now what he needs. What he needs is a taste of 'Suga.'" said Evans to TMZ Sports. "I'll tell ya what, [Logan] comes at me, he's gonna get put to sleep."

There is no indication as of yet as to the identity of Logan Paul's next opponent but he was likely buoyed by his recent performance against Mayweather which went to a full eight rounds and in which it seemed that Mayweather couldn't land many shots of note on his inexperienced opponent.
Evans, though, appears game.
Paul's younger brother Jake is lined up for an August boxing match against another former UFC champ, Tyron Woodley, in what most are seeing as a sterner test of the YouTube star's ring credentials.
Previously, Jake Paul has beaten another YouTuber, a basketball player and most recently, Ben Askren, inside of a boxing ring.
Comments
comments