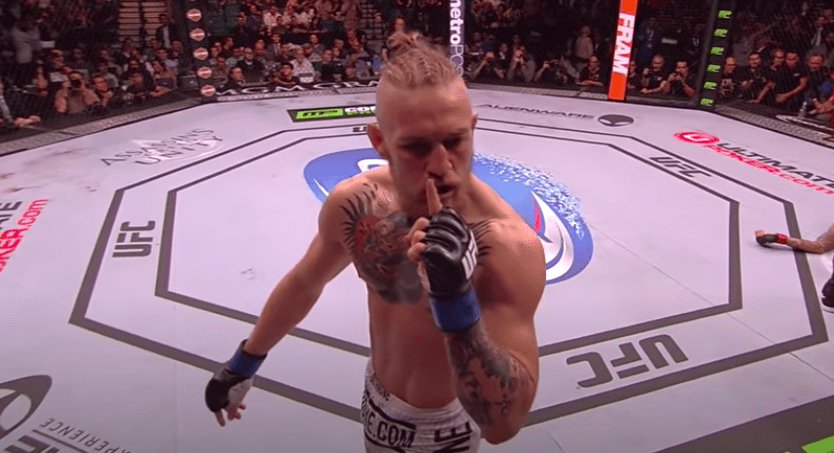 Just days separate us from the third chapter in the Conor McGregor vs. Dustin Poirier rivalry which first saw its inception back in 2014. 
On that occasion, in what was considered to be McGregor's toughest test to date in the UFC (despite having defeated Max Holloway the summer prior), Poirier was seen as a significant road block obstructing McGregor's prophesied path to gold at 145-pounds.
However, if McGregor's legions of fans had any real concerns those were allayed 106 seconds into the contest after McGregor landed a left hand to the sweet spot behind Poirier's ear, crumpling him to the canvas where the Dubliner made good on his prediction to "bounce" his opponent's head off the canvas.
Check out his handiwork below:
–
Comments
comments