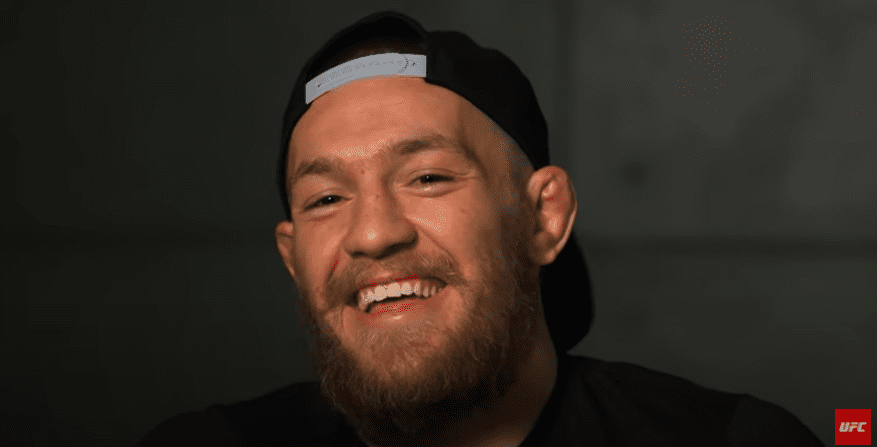 There's a first time for everything.
Long before he was considered the biggest box office bonanza in prizefighting, had his image used in several video games and appeared on some of the world's leading late night talk shows, there was a time that Conor McGregor wasn't experienced in front of the cameras.
Shortly after making his successful UFC debut in Sweden in 2013 against Marcus Brimage, McGregor was shipped out to Boston's TD Garden where he received the 'lights out' treatment (in that his walk to the cage was made a ceremonial event) in just his second fight for the company.
McGregor, of course, would go on to defeat future UFC legend Holloway in a unanimous decision win made all the more remarkable for McGregor picking up a serious knee injury in the second round — but not only would he win the fight, he would also win the third round despite a torn knee ligament.
Before all of that though, McGregor sat down with the UFC promotional team for what would be the first of several interviews over the years taking place on American soil, and you can check it out below:
–
Comments
comments