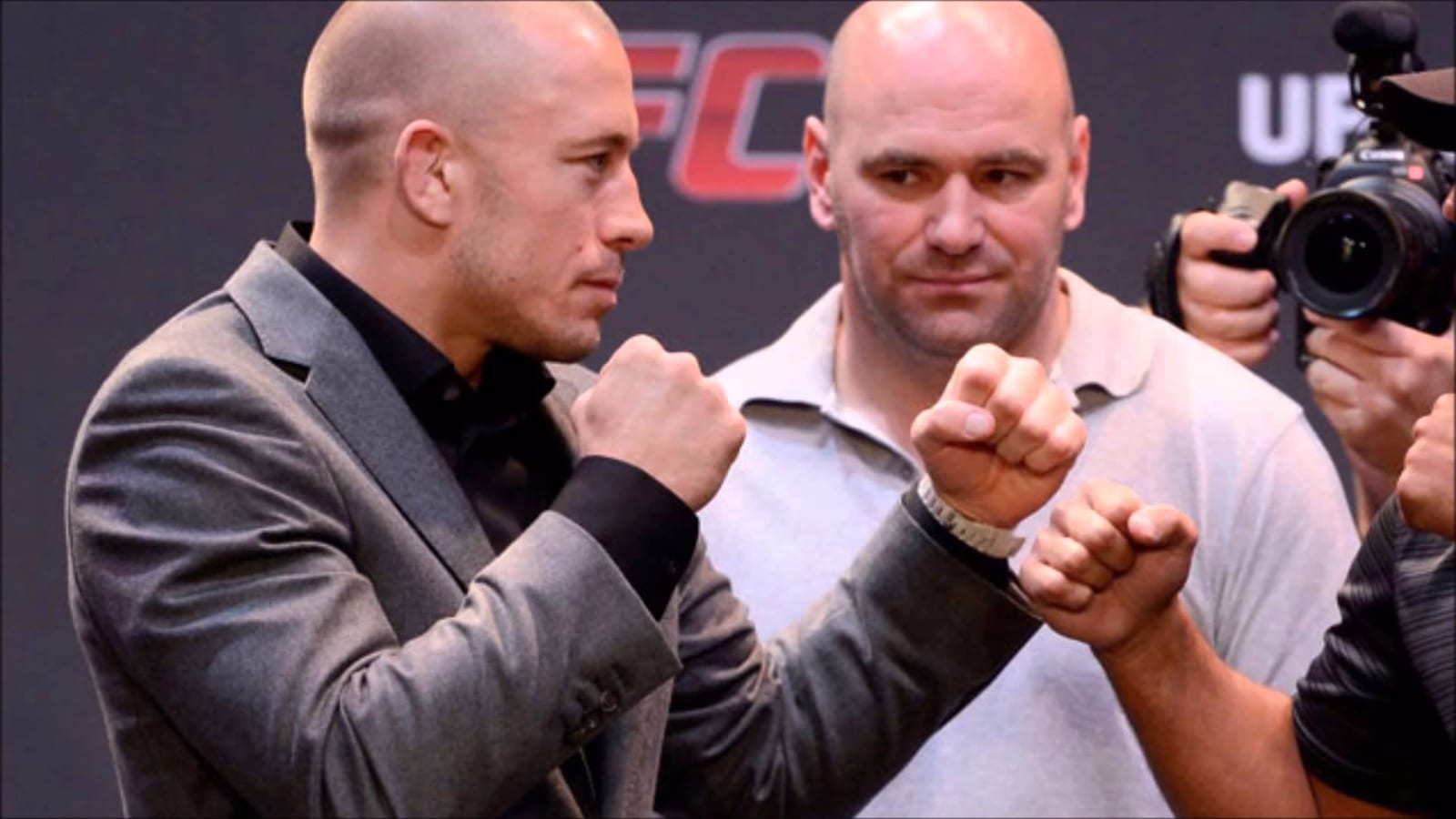 Georges St-Pierre has suggested he would be interested in taking part in contests he's currently unable to once his contract with the UFC expires.
St-Pierre was notably denied a chance at boxing Oscar De La Hoya recently, after the UFC declined to allow him out of his existing agreement with the MMA promotion. While St-Pierre described that opportunity as a 'dream come true', he took the UFC's decision in good grace, and kept any irritation with UFC president Dana White to himself.
Today, however, St-Pierre has dropped a hint that once his deal with the UFC expires, he would be open to competing under certain parameters.
"Unfortunately, Dana White didn't want it. It is what it is. I can't be mad at him," St-Pierre said, speaking to Sports Illustrated. "People have said to take him to court, but that makes me look like the bad guy, and I don't want to spend money on lawyers and all that. My contract with UFC will finish in almost two years, and I will be free—and I will still be in shape.
"I'm still a fighter and an entertainer. If there is an exhibition fight or a novelty fight for charity, then never say never."
St-Pierre is one of the greatest fighters in mixed martial arts history, having won world titles at both 170 and 185-pounds. He was last seen defeating Michael Bisping for the middleweight championship before calling it a day on his storied career.
Comments
comments