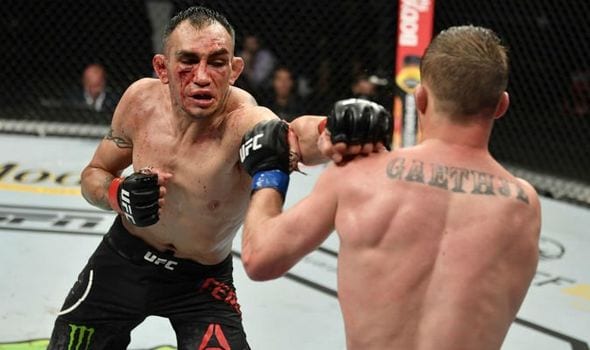 MMA can be an unforgiving sport. 
Just over a year ago Tony Ferguson was in the midst of a 12-fight win streak in the UFC's lightweight division but today, 12 months later, he has lost successive bouts to Justin Gaethje, Charles Oliveira and, as of last weekend, Beneil Dariush.
The latest defeat all but ends, for not at least, any hopes that Ferguson will have had about fighting for the UFC lightweight title in the coming months and has led to speculation that the time might be right for the 37-year-old 'El Cucuy' to contemplate hanging up his gloves — an idea that UFC president Dana White didn't seem to oppose when challenged on the issue by the media at the UFC 262 post-fight press conference.
But Ferguson doesn't appear to be entertaining the idea. Writing on his latest Instagram post, Ferguson quoted the movie 'Happy Gilmore' to say that "it ain't over yet" and "we've only just begun".
View this post on Instagram
"It ain't over yet Mcgavin'… The way I see it… We've only just begun," he wrote. "Retire & give these MF's a break!? No, I don't think so. Not on my watch… Now I'm pissed."
It remains to be seen what Ferguson's next move at lightweight might be. He had trained under famed boxing coach Freddie Roach and with Georges St-Pierre ahead of the Dariush fight but he was unable to mount any serious offence in the fight which he lost unanimously on the scorecards by 30-27.
He remains a beloved figure with large swathes of MMA fans, though, so there will no doubt be an audience for Ferguson's next fight — but whether or not that comes against a top contender now appears unlikely.
Comments
comments