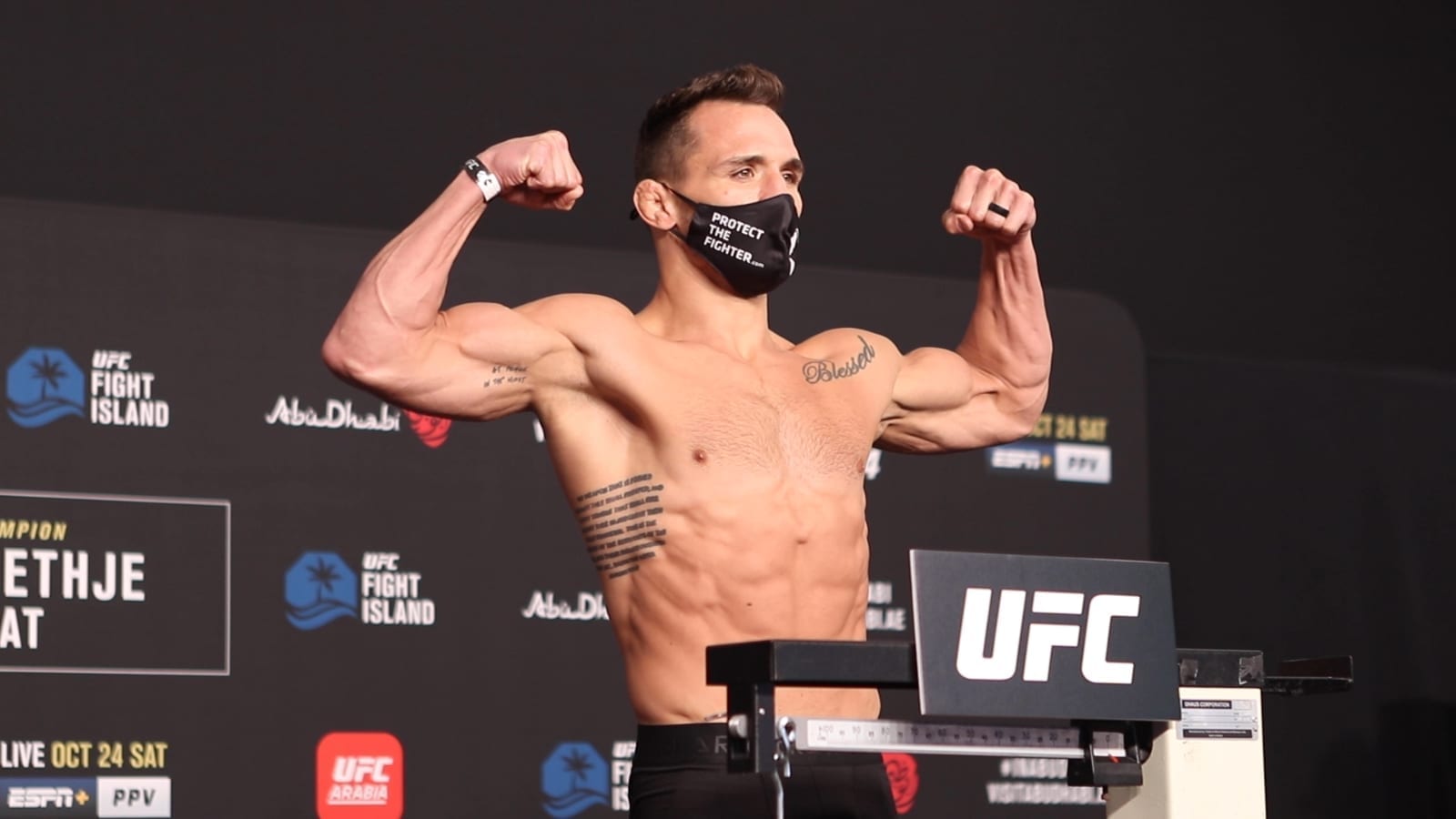 Things didn't go Michael Chandler's way in his debut UFC title shot but the former Bellator champions says he knows that setbacks are just part and parcel of a sport as competitive as mixed martial arts.
After a promising opening round in which he appeared to hurt Oliveira with a clubbing punch, Chandler was finished early in the second after his Brazilian opponent connected flush with a cross which sent Chandler into retreat mode. A few follow-up shots later, and Chandler's dream of winning a UFC title in just his second bout with the organisation was in tatters — but he says that he isn't going to allow this setback affect him too much.
"Hitting the ground running after a tough weekend, a tough loss, falling short, a great opportunity that we missed the mark, and that's just the way life is," Chandler announced on Instagram.
View this post on Instagram
"Sometimes, life's going to deal you those kinds of things. Sometimes, you're going to encounter scars, bruises – but the scars and bruises remind them that you're still here, you've still got a smile on your face, and you're still moving forward with complete disregard to previous failures and future opposition."
The 35-year-old lightweight contender remains undaunted despite the defeat, and told the media at the UFC 262 post-fight presser that his goal to one day hold UFC gold remains his goal — even going so far as to say in his comments in the cage after the fight that he will win the world title at some point in the next 12 months.
With the UFC's lightweight fold now resembling a shark tank of contenders it remains to be seen if Chandler's prophecy can be proved true — but you can be sure that it's going to be incredibly entertaining to watch.
Comments
comments