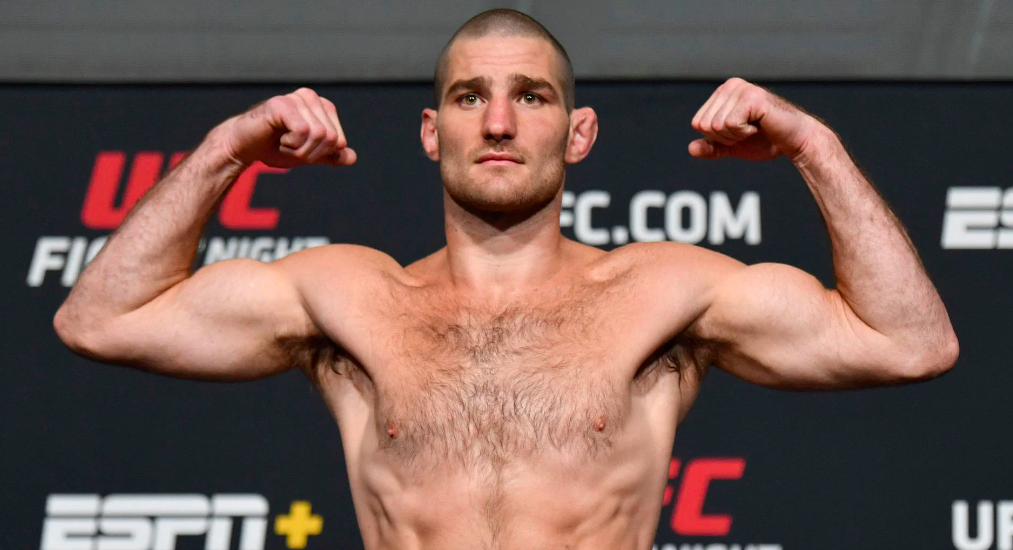 Some would question the wisdom of standing and exchanging punches in front of a world class kickboxer but that's exactly what Sean Strickland did against Alex Pereira last weekend at UFC 276.
It didn't go well. Strickland suffered just the second knockout of his career when Pereira landed a flush left hook midway through the first round, adding another right to the American's forehead as he tumbled to the canvas — a sequence which was enough for the referee to call off the fight and send Strickland in search of his equilibrium as he attempted to return to his feet.
Reflecting on the defeat on social media in the hours after it, a disappointed Strickland congratulated his opponent on the finish but affirmed that he will rise that middleweight ladder once again.
View this post on Instagram
"Well, that sucked," Strickland said of what was just his fourth career defeat.
"You never want to be someone's highlight, but that's the game we play. I tried to stand and bang with one of the best kickboxers. The s*ittiest part of it is, during the round, I kept thinking, 'Man, this is going to be an easy fight. I see everything this guy's throwing, I'm getting the better of the exchanges. I'm going to beat this guy up for three rounds.'
"And then halfway through, I got caught. Hat's off to Alex. He's a f*cking killer. Thanks to all my coaches. Sorry we didn't get the win."
The defeat quite possibly cost Strickland a shot at the UFC middleweight title which will likely go to Pereira instead, in what will be the Brazilian's third combat sports meeting with Israel Adesanya after defeating him twice in kickboxing back in 2016 and 2017.
Comments
comments