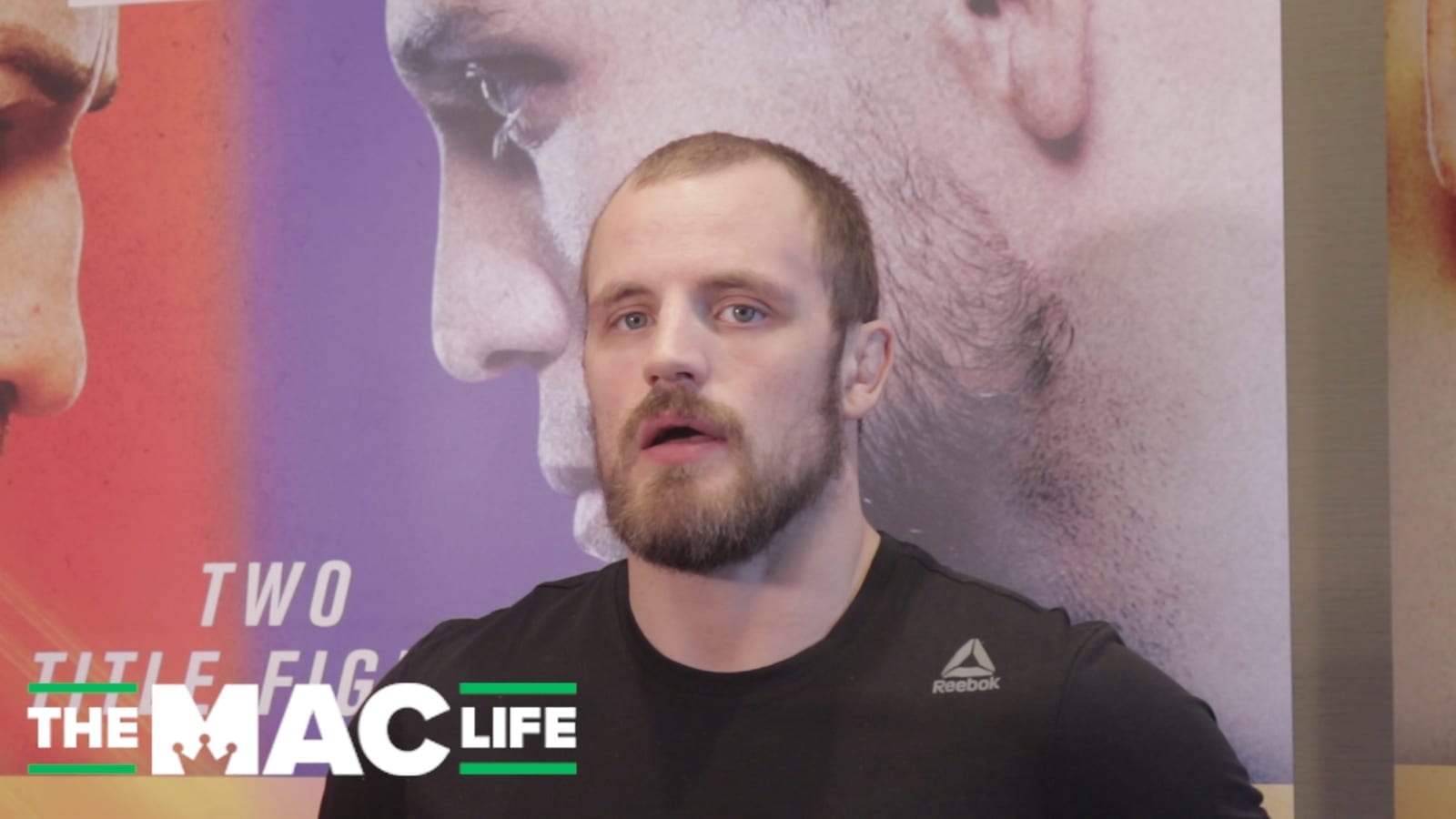 When Gunnar Nelson received a bout agreement for a fight at UFC London on March 16, he says he was a little surprised by the name of his opponent.
Nelson, who defeated Alex Oliveira by submission in his last Octagon appearance at UFC 231 in early December, has been paired with England's Leon Edwards in the co-main event in the English capital but in a recent interview, the Icelander stated that he had thought it more likely that he would be facing either Darren Till or Jorge Masvidal, the two fighters who will line up in the main event.
"We were looking for some other names, Masvidal or Till would have been great," Nelson said to the Eurobash podcast on MMA Fighting.
"I think there were some other names on the table, I can't remember exactly. I wasn't really eyeing Leon, I knew he was going to be on the card, but I thought he had already been matched up.
"There was some discussion, I don't know about who, but that's what we heard. I guess that didn't come true. For a while they were saying that I wouldn't be on the London card. They told me that they would bring me to do the States for my next one. I was a little bit bummed because I wanted to be on the London card, but then this came up and we took it."
Edwards will prove a stern test for Nelson. The Brit has won six straight bouts in the UFC, including a decision victory against Donald Cerrone in his last bout in June and Nelson says that he is looking forward to testing his skills against the dangerous striker.
"I have a lot of respect for Leon," he said. "He's a teammate of a friend of mine, Tom Breese, I've trained with him a little bit. I've made it a bit awkward for him, but it's all good, it's a sport so it will be a good, fair fight."
That said, he still harbours intentions of facing the two men involved in the main event but hasn't quite got a grasp of the UFC's current matchmaking methods.
"The matchups have been kind of weird lately. It's a lot about the big money fights, it's not really about who is next in line, but we'll see, I guess. It could be a little bit more sport orientated, I think, when it comes to matchmaking and all of that, but that's how the UFC is these days or maybe for a good while, but that's the sport. I would love to see a Grand Prix, but I don't think the UFC will be doing that any time soon.
"We definitely were [trying to face Till], but I wasn't really thinking it was going to happen. I don't think he wants that fight, he wants higher ranked opponents and this and that, but we'll fight eventually, so it's no bother."
Comments
comments