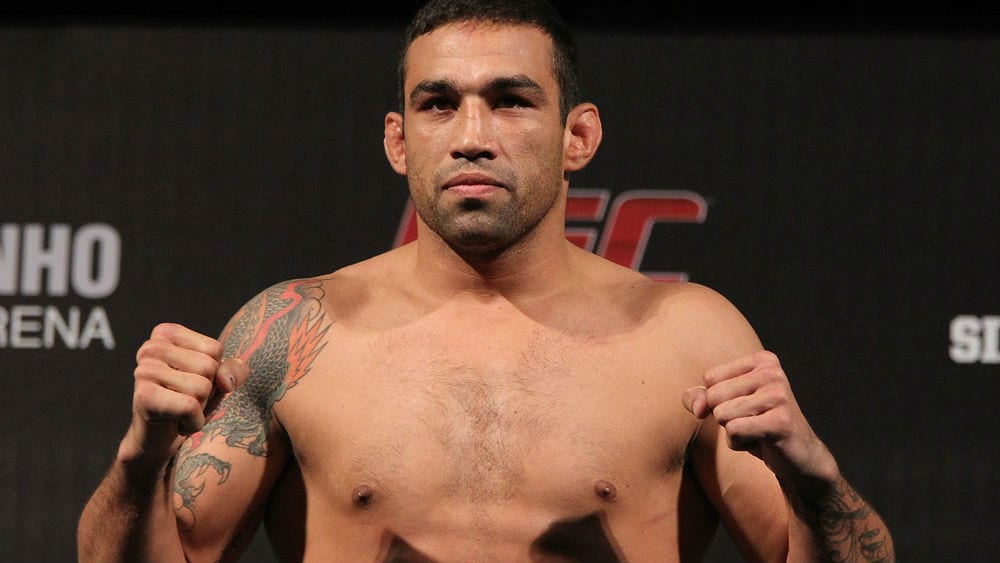 Chalk one up to Fabricio Werdum.
The former UFC heavyweight champion, who recently requested the annulment of his contract, sprang to action recently when faced with potentially tragic circumstances at a beach near his home in Torrance, California.
After being at the beach for around an hour, Werdum says he noticed two teenagers in dire trouble at sea with just one lifeguard on duty so the Brazilian immediately offered his assistance.
"When we saw the fireman's car, the car stopped in front of us. I said I was going to help, and Karine (his wife) wasn't sure, because it was dangerous," Werdum said to AGFight.com, via translation by MMA Junkie.
"But when I looked, there were two tiny heads at sea yelling 'help.' They were very far, about 70 meters away. When the lifeguard grabbed the board by himself, I took off my coat and ran. I took the orange floater, threw it across my chest, and I arrived with him, a little further ahead even. I told him to get the girl, who was screaming a lot, and I got the boy, who was already limp. I was able to get him, and we swam toward the beach.
"Then, at shore, an old man helped me. The waves were big. The girl sank about three times."
Werdum described his feelings after the rescue, saying: "Wow, my heart was beating a million. It's an extreme situation. The heart goes to a million. It's worse than a fight. It's not even close."
MMA fighters have somewhat of a storied history of being in the right place at the right time in situations like this. Jon Jones famously apprehended a mugger on the same day he won the light heavyweight title from Mauricio 'Shogan' Rua. Former UFC fighter Goran Reljic saved two men from drowning a decade ago, while more recently Miesha Tate helped rescue a 6-year-old who had suffered a broken arm while on a hike.
Comments
comments