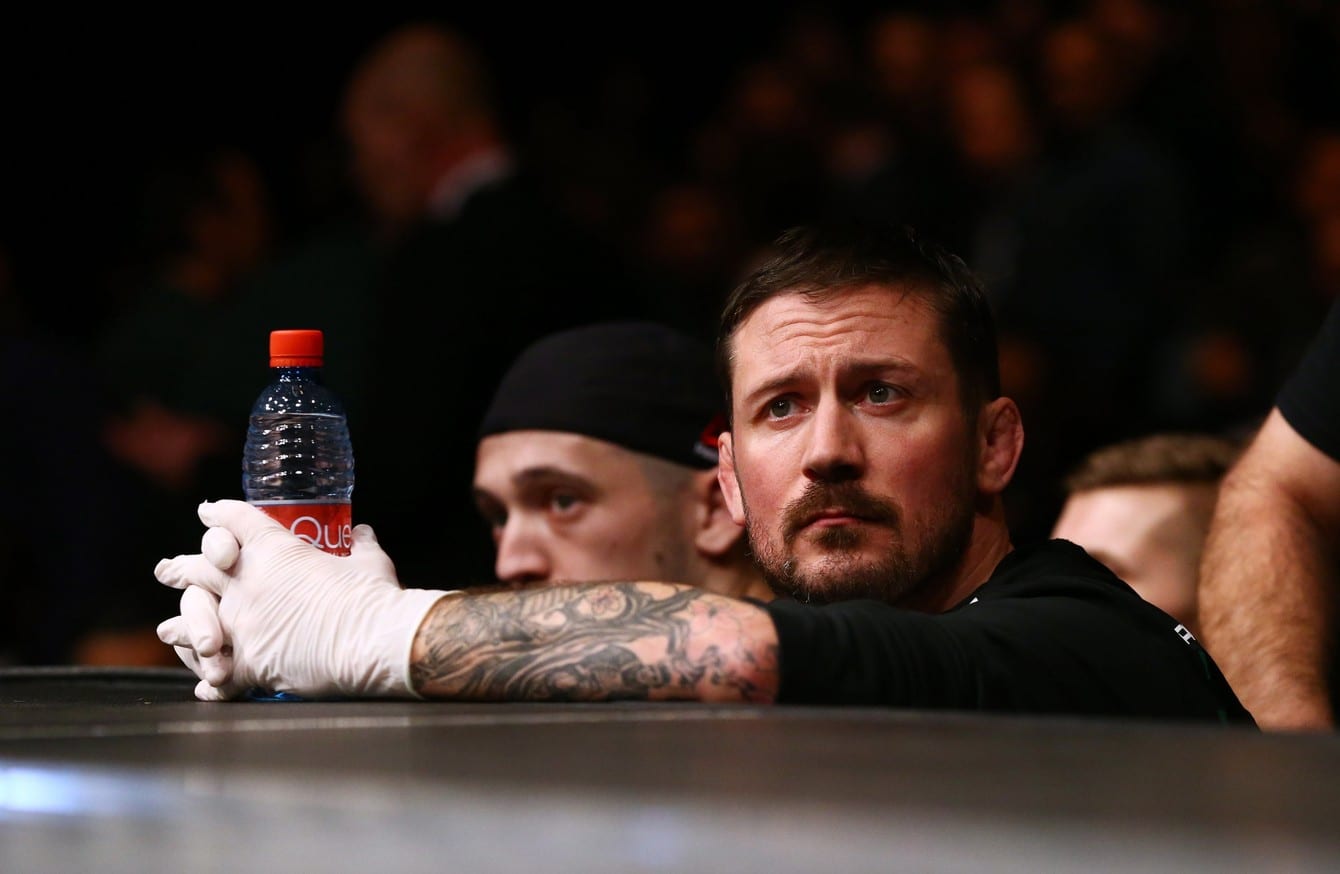 John Kavanagh believes a focus on defense in their preparation for Conor McGregor vs. Khabib Nurmagomedov potentially cost them the contest, and could potentially prove to be a working point to find success in a rematch.
Today Kavanagh appeared on the JRE MMA Show with UFC commentator Joe Rogan, and when asked about McGregor's defeat last Saturday, was quick to note that tactically things could have been tweaked for the better.
"From a strategy point of view, my number one [thing to change]: to think more offensively," Kavanagh said. "We definitely had opportunities to land shots, and when Conor lands shots … it doesn't take him a whole lot of shots. He rarely misses, even if you look at strikes that didn't land, those strikes were for a reason. They were to see which way he holds his hands. You look at Anderson Silva back in the day, and I think they have a similar style of approach.
"But this one, we just didn't seem to be landing, and when I look back at the training camp, we did spend most of our time with a defensive mindset. I think that's a mistake."
For Kavanagh, McGregor's timing and range appeared to be off during the contest, perhaps in part to his two years away from mixed martial arts — despite an attempt to keep things as familiar as possible in the gym as fight night approached.
"I do think round three showed promise," Kavanagh said. "Like I said, I would have liked to have changed things up a little bit, offer up a more offensive mindset. I think defensively we did quite well, but offensively we weren't really where we usually are.
"Right when the fight was over, I was kind of going into this not to lose but not to win. [McGregor's] shots weren't as crisp as they normally are. He had opportunities to hit him in the third round and he just.. it seemed to be the range. Something was off."
Earlier today, UFC president Dana White revealed McGregor had already been in contact with him to request a rematch. While that fight would undoubtedly be huge, there are a few issues that stand in the way. Firstly, Nurmagomedov will face punishment from the Nevada State Athletic Commission for his involvement in a brawl following the main event. Secondly, the co-main event winner, Tony Ferguson has proven himself as a worthy challenger, and possesses his own history with Nurmagomedov.
In Kavanagh's eyes, it's all up in the air. One thing he does know, however, is the fight business remains a business.
"[Conor's] screaming and shouting for the rematch within minutes," Kavanagh said. "I understand the logic of [an immediate rematch not being warranted], Tony's kind of earned it. But I also understand this is a business and this would be a huge fight. The rematch would be a huge fight."
Comments
comments