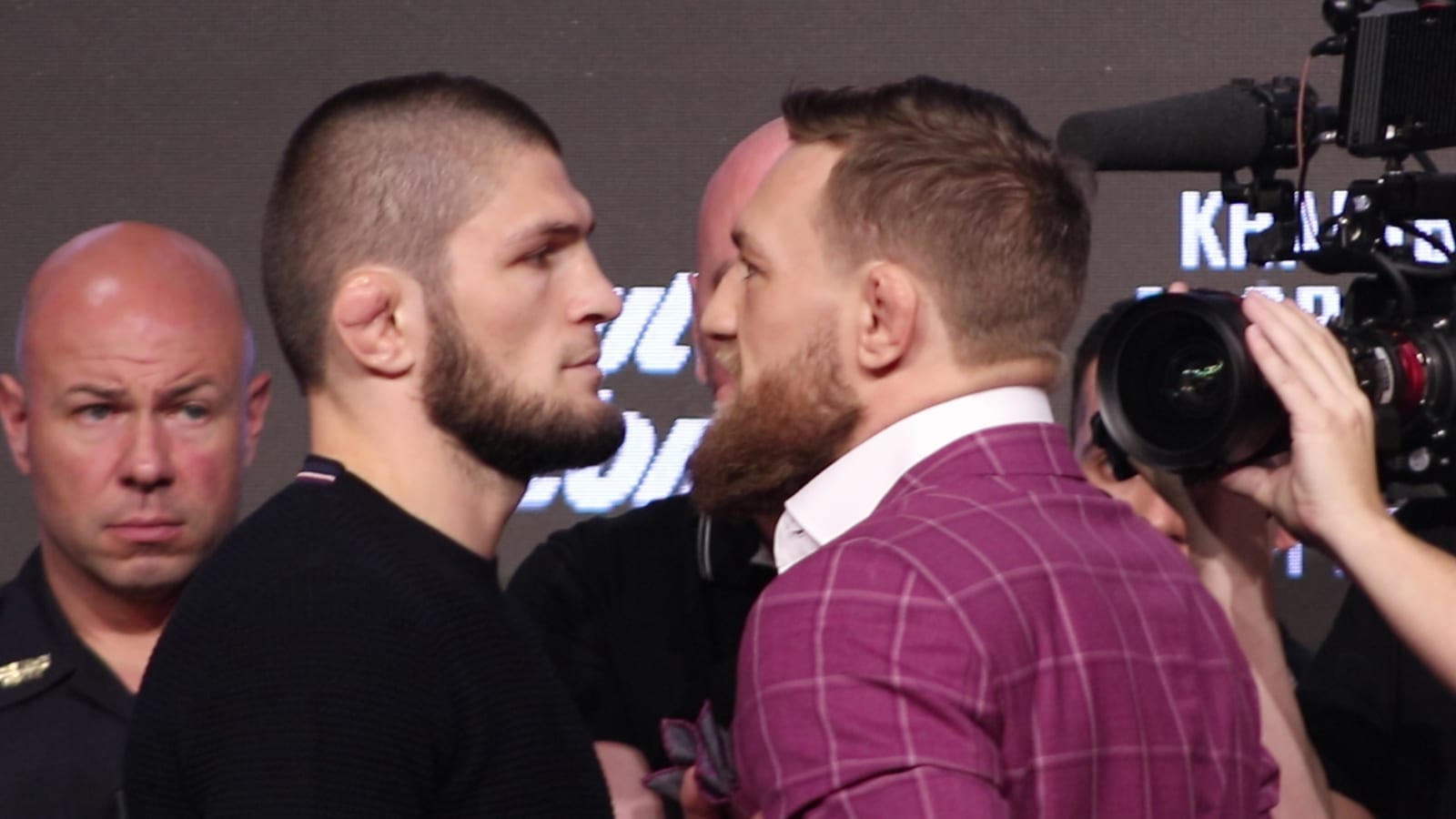 UFC president Dana White has confirmed Conor McGregor has requested a rematch of Saturday night's main event with Khabib Nurmagomedov.
White revealed the Irishman's request this morning on ESPN, although he shied away from confirming the promotion would look to book McGregor vs. Nurmagomedov 2 immediately, citing the brawl Nurmagomedov got into after the fight as a potential hurdle.
"[Nurmagomedov] has to go before the Nevada commission, and we have to see what's going to happen with Khabib and this whole mess," White said, speaking with ESPN. "But Conor McGregor has already called me, wanting a rematch.
"That's what Conor has asked for. We'll see what happens with Khabib and what's next. Tony Ferguson looked amazing. Those two have been lined up three different times to fight and it hasn't happened. We'll see how things play out."
Nurmagomedov currently faces repercussions for scaling the cage and assaulting McGregor teammate Dillon Danis. Combine that with Nurmagomedov's own teammates entering the Octagon to attack McGregor after the fight, and White believes the Nevada State Athletic Commission could yet prove to hand out strict punishments.
"We knew some things could happen after this fight, so we had everything in place to make sure that didn't happen," White said. "I didn't see Khabib jumping over the cage like that. He got over that thing quick and was going after one of Conor's cornermen.
"There's no doubt he's justified for being upset, but first of all, you, you just won the fight against the biggest superstar in all of sports, let alone our sport. You just beat him while the whole world was watching. … The only one getting hurt in this thing now is Khabib. Now he has to go before the Nevada commission."
Comments
comments