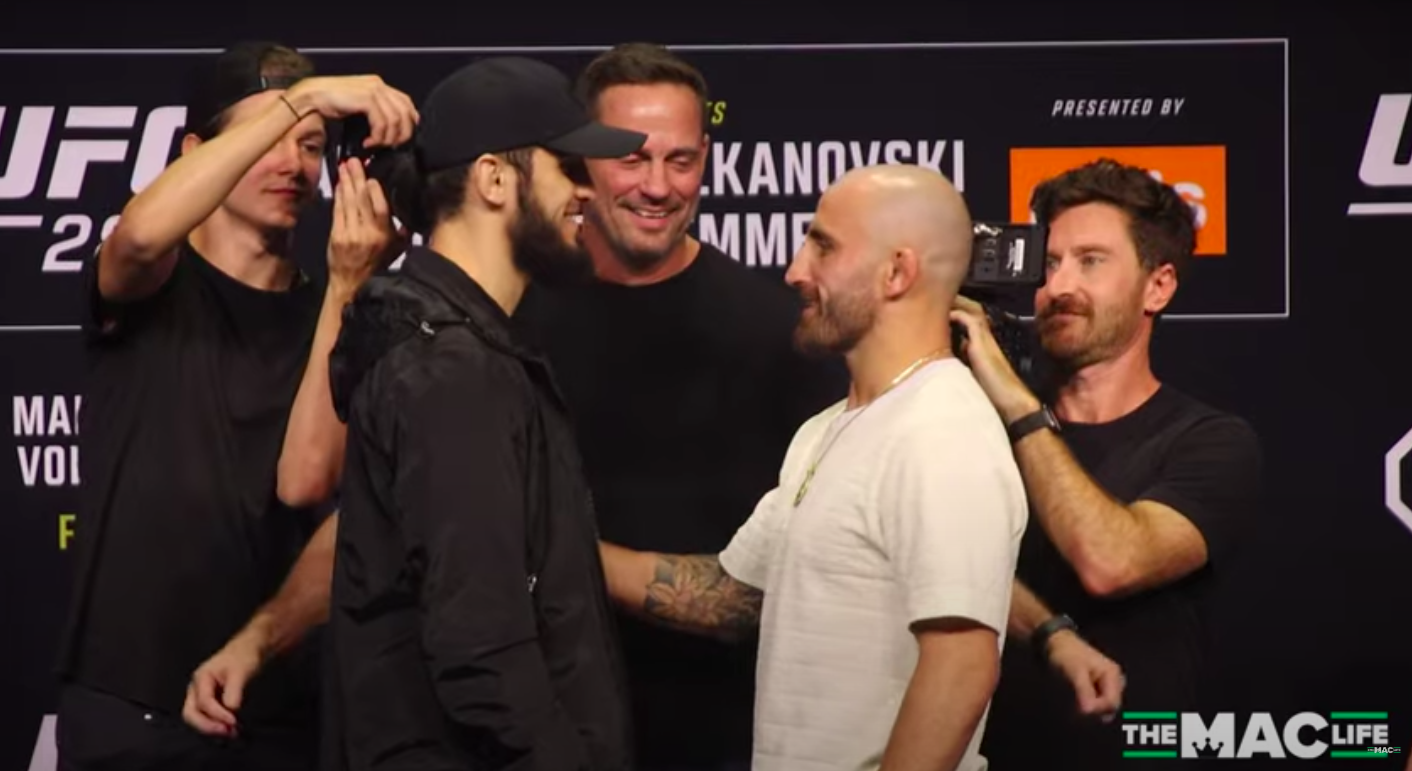 After another faultless performance in defence of his UFC featherweight title, Alex Volkanovski is looking up again.
The Australian delivered a conclusive victory on Saturday night in Las Vegas against top 145-pound contender Yair Rodriguez at UFC 290, scoring a third-round TKO win against the Mexican fighter — and despite saying afterwards that he intends to sit on the sidelines for a bit while he seeks to correct an arm injury, Volk admits that he might not be able to ignore a potential October date with Islam Makhachev.
"We all know I want that lightweight belt," Volkanovski said to the media post UFC 290. "We all know I want that rematch. I want that Islam fight. I think not only for me to get that belt, to get that win back but I think it is a massive fight for the UFC as well.
"I think it's a fight everyone wants to see. It was literally that type of fight. It was that close. It was a cracking fight. Everyone enjoyed it. I was very, very high level. It was [top two in the world] going at it. We showed out, it really was that. He lived up to the hype. I lived up to the hype and that fight lived up to the hype. We just need to see 5 to 10."
Volk also went in-depth on the nature of his win against Rodriguez, and why he thinks that presumptive 145-pound title challenger Ilia Topuria would be a walk in the park. Check out his comments in full below.
–
Comments
comments