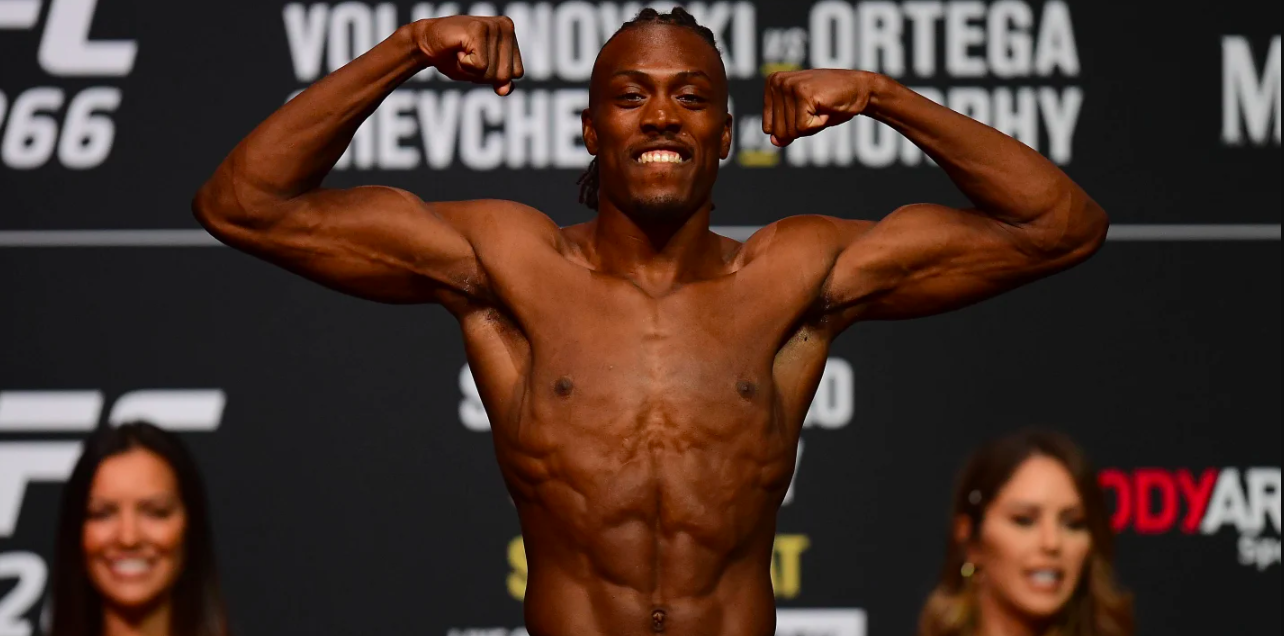 Throughout his UFC run thus far, Khamzat Chimaev has developed a reputation as being among the more fearsome fighters in the sport. 
While it is now approaching a year since Chimaev has fought, he is strongly-linked to a fight against Kamaru Usman in a few months' time in a fight which would be — by far — the biggest test of his UFC tenure to date, against a former UFC champion who has only been defeated by one man in the UFC: Leon Edwards.
But if Chimaev's prolonged absence has slowed some of the hype which arrived soon after his blistering debut on Fight Island a few summers ago, the Chechen-born Swede remains very much a problem in the training room. Just ask Jalin Turner.
"Khamzat is good. Khamzat is legit," Turner told the media in Las Vegas this week of a couple of recent training sessions with Chimaev in Dubai. "I learned a lot from that dude in the couple sessions we had. He's a cool dude. Strong fighter, great grappling — good striking, too. I'm like, man, he's dope. Khamzat's dope."
Chimaev's Octagon career so far has been notable for the extreme pace that he sets in fights, rarely seeing him taking a back step as he looks to suffocate his opponents with relentless pressure. And even for someone as wily as Turner, this was difficult to handle.
"It was intense," Turner explained. "I wish I was up a weight class so I could've endured a lot more. But that man did not stop. I was like, 'Bruh.' He was shooting takedowns and strikes. I had no time to think. I was like, 'Dog.' It was wild. It was fun, though.
"I haven't been pushed or tested like that in the gym for years. I didn't even think anybody could do that to me, at the point I'm at. But he did. He's strong, great grappling. He did not stop. He has cardio. It was fun. I want to train with him a lot more."
Comments
comments