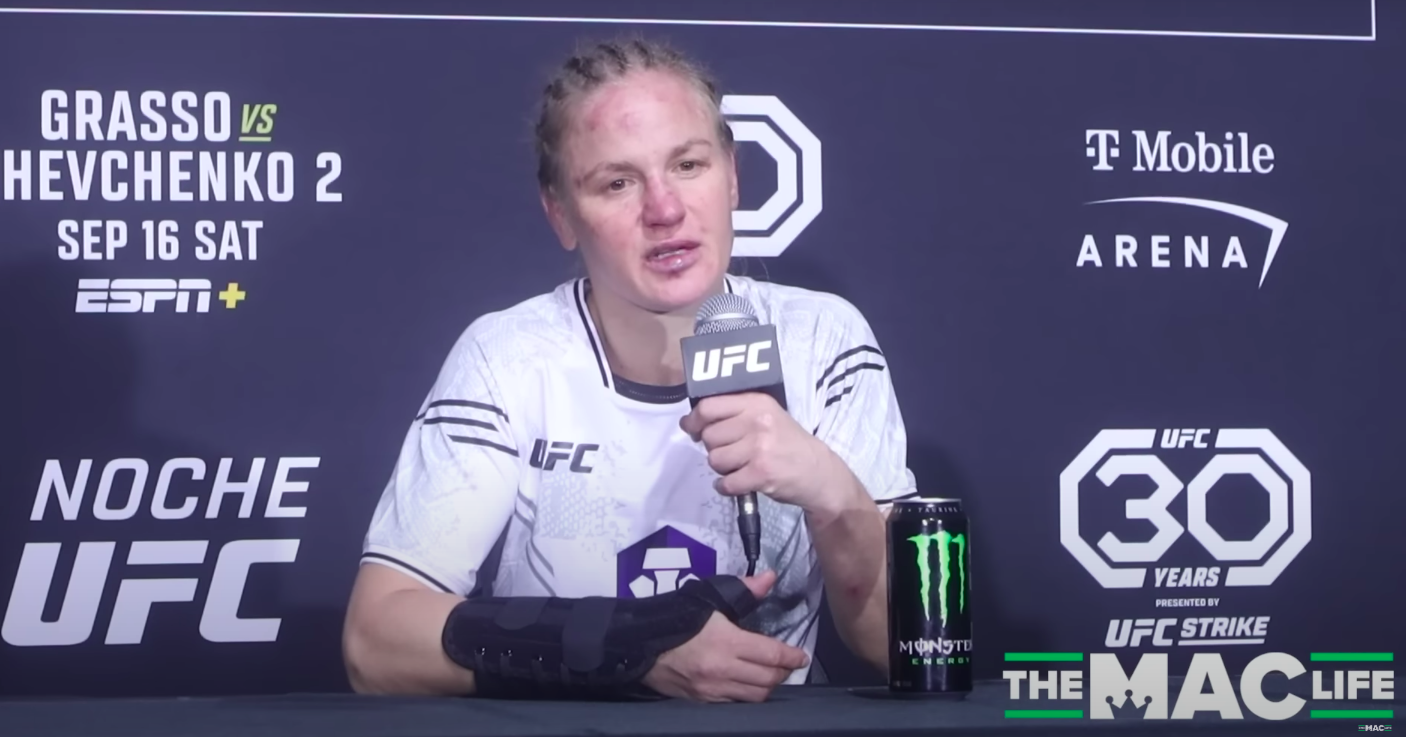 Valentina Shevchenko believes she should have woken up Sunday morning as the newly-reinstalled UFC women's flyweight champion. 
Instead, a controversial split draw in the UFC Noche main event in Las Vegas on Saturday night's opposite Alexa Grasso means that Shevchenko drops a couple of rungs on the ladder in the divisional list, as she seeks what would be a third fight against the reigning champion.
And chief among Shevchenko's complant was a final round which cageside judge Mike Bell opted to award to Grasso with a 10-8 score.
"I think three rounds I won, two rounds maybe was her," Shevchenko said post-fight to the media, including The Mac Life. "But I feel the 10-8 in the fifth round, it's completely unfair."
The former champion added her belief that the scorecards may well have been influenced by Mexican Independence Day, potentially prompting the judging to swing towards the Mexican fighter.
"Unfortunately, I think this event because it's Mexican Independence Day, that's why it affected the decision of the judge to give 10-8 in the fifth round," she said. "From my experience, 10-8, it's when one fighter completely cannot do nothing. It's like running around, looking for an escape from the octagon. It's miserable."
Comments
comments