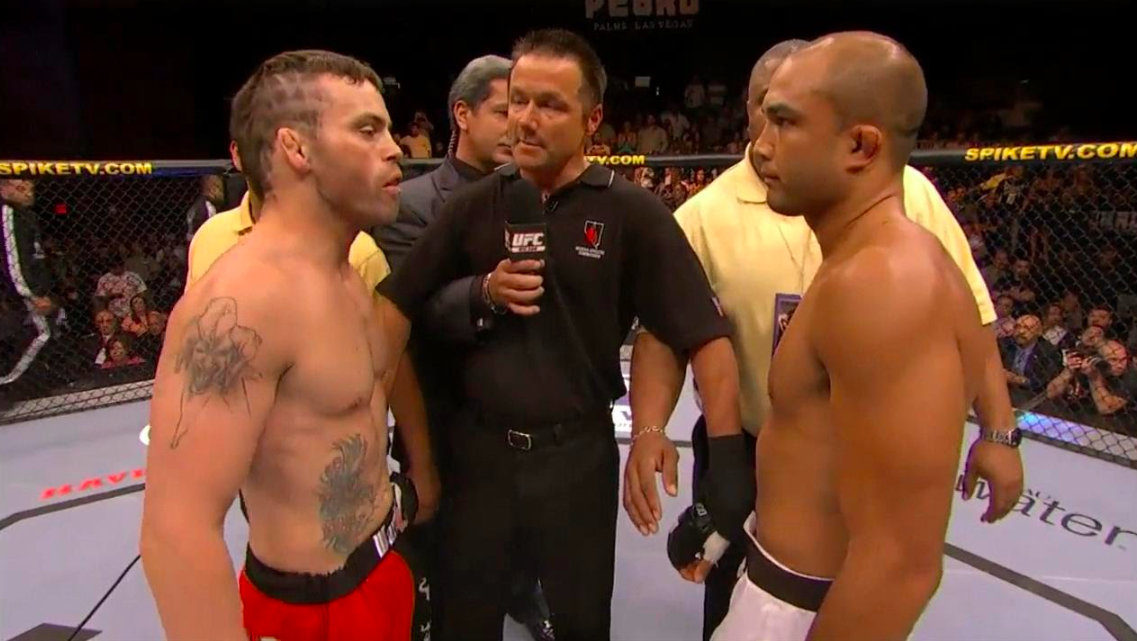 UFC fans of a certain vintage will be well aware of the contributions that Jens Pulver has made to the sport of mixed martial arts — and his achievements in the cage have finally been recognised by an imminent induction to the UFC Hall of Fame.
Pulver (above left), who was the first-ever UFC lightweight champion, was one of the first 'lighter weight' fighters to achieve success on a large scale in MMA when in early 2001 he won the inaugural 155-pound title in a bout with Caol Uno. He would go on to defend the title twice against two-time Matt Hughes conqueror Dennis Hallman and BJ Penn, before vacating the world title following a contractual dispute with the promotion.
From there, he embarked on a career in Japan with both Shoot and PRIDE, before a stint back in the United States where he would lose by knockout to Joe Lauzon in the UFC in 2006 in a fight which was considered to be a stunning upset. He would then coach a season of 'The Ultimate Fighter' opposite old rival BJ Penn, losing their eventual rematch by rear-naked choke submission in the second round.
Now, nearly ten years after his final career fight, it was announced during last weekend's UFC 284 card that Pulver would be immortalised in the UFC's Hall of Fame — an announcement which he saw live while providing Twitch analysis to the fight card.
And it is safe to say that he appreciated the gesture. "Shut the f*ck up," Pulver, 48,  said in his reaction. "Shut the f*ck up, are you — shut up, are you serious? This isn't real."
Check out the footage below
The moment Jens Pulver found out he's finally a UFC HOFer. pic.twitter.com/LjtOA55E6L

— Ariel Helwani (@arielhelwani) February 12, 2023
–
Comments
comments