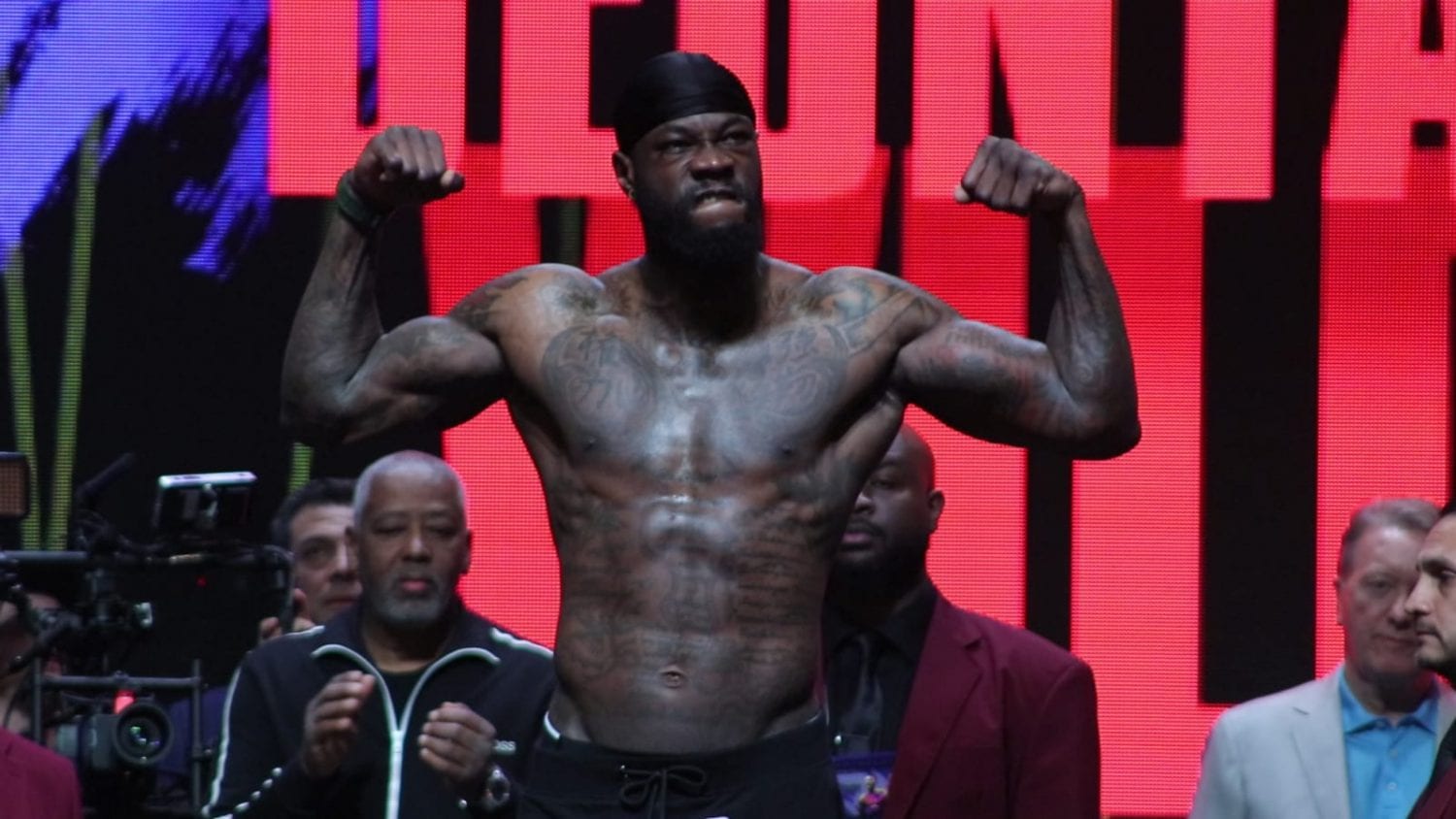 Francis Ngannou continues to draw the attention of some of boxing's biggest names.
The now former UFC heavyweight champion Ngannou, who was recently freed from the organisation's promotional shackles, has been linked for a year or more to a potential exhibition bout with Tyson Fury, who recently upped the ante with 'The Predator' by proposing a fight between them take place in a cage and with 4oz gloves, but contested otherwise under standard boxing rules.
And now you can add Fury's old rival Deontay Wilder the list of professional prizefighters looking to tangle with the former UFC champion.
"I love Francis," Wilder said in an interview with Trill Boxing Talk, as noted by MMA Fighting. "When I met him at the [UFC] APEX in Vegas, we was talking about it during that time and I'm still interested in that fight. I would love to go to Africa for that one. I would love to do that one in Africa. I even thought about this idea. Let's make it a two fight deal. Everybody always comes to boxing. Let's do this — you come to my sh*t, I come to yours. You come to my house, I come to yours. A true tea party. I love that idea. I'm a true warrior."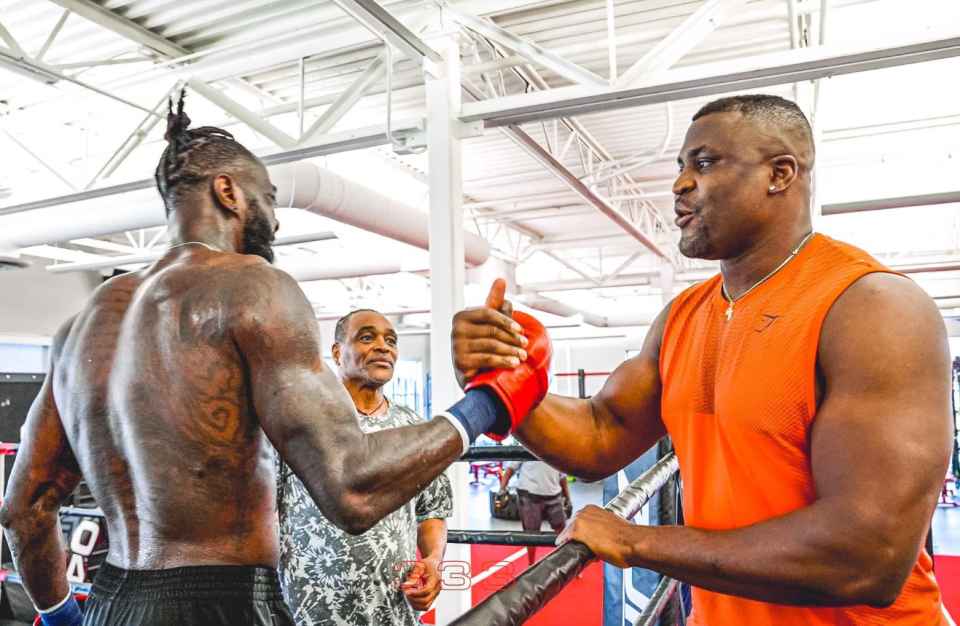 Wilder is regarded as boxing's foremost power puncher, a reputation which Ngannou also garnered throughout his run to the UFC heavyweight crown which saw him score spectacular finishes of the likes of Alistair Overseem and Stipe Miocic.
Wilder adds that he discussed the issue with Dana White while Ngannou was still under UFC contract — and the 'Bronze Bomber' also stated that he is "proud" of Ngannou for deciding to forge a path for himself outside of the UFC's shackles.
"Me and Dana talked about it and I told him when he brought the idea to me," Wilder said. "The whole scene is if it makes dollars, it makes sense and that's all they need to know. I know he's doing his own thing and I'm proud of him for following his heart. I'm very interested in it. If [Francis] wants to do a showdown and give some people some good fights and let's do it. I'd love to go over there to the continent and do it. That's going to be a Marvel fight, two big Black superheroes and let's just be nice. I'd love to do it. I think it would be great."
And should Wilder ever actually compete in MMA, he says that he would spend considerable time honing his skills before stepping into a cage.
"I know how to whoop an ass," Wilder laughed. "I know how to do that. I don't have mixed martial arts experience but of course if that happens, I'm going to get training and go from there. I wouldn't just go in not knowing nothing. If I'm going to do it, I'm really going to put for effort.
"Cause he's going to be training coming over where I am [in boxing]. Why would I not train in what he do? I might like the sh*t. I might crossover. This is my new home. I'm going to be kicking motherf*ckers now. For sure, I'll get one of the best trainers out there."
Comments
comments