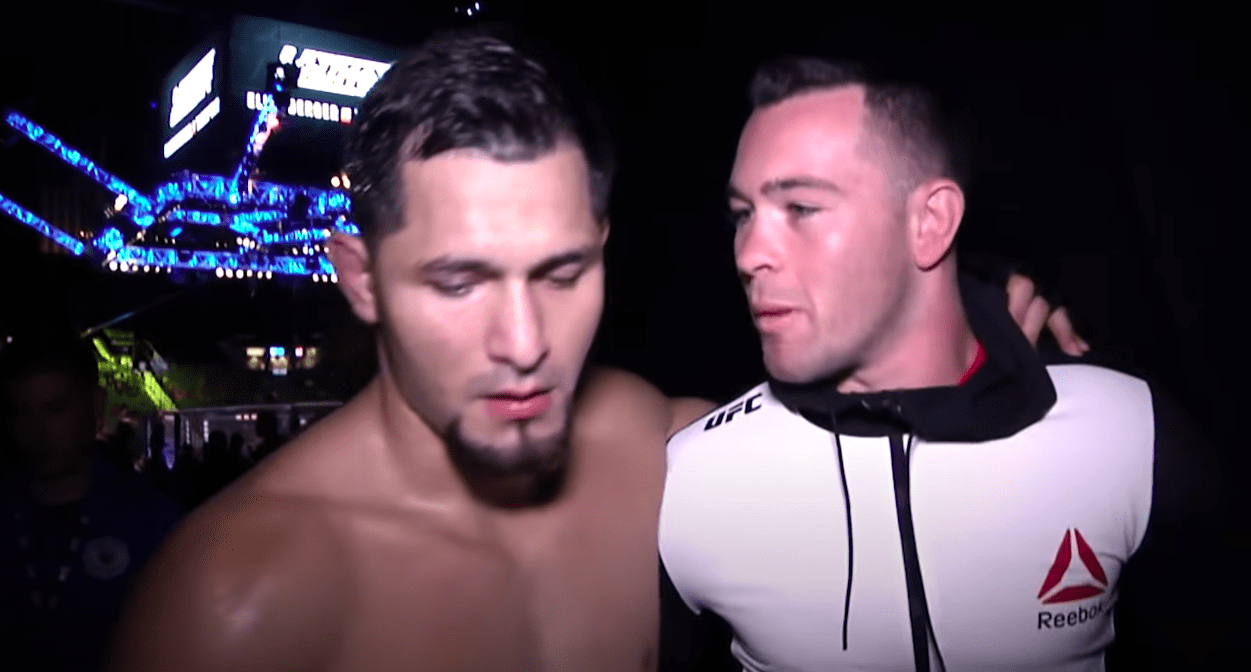 The time for talking has nearly come to an end. 
This Saturday night, one of the most heated grudge matches in recent UFC history will top the UFC 272 fight card inside the T-Mobile Arena in Las Vegas when Jorge Masvidal and Colby Covington finally clash after quite literally years of sh*t-talking. The fight will represent closure, to a degree at least, of a feud which has dominated MMA headlines and led to an internal fraction inside the American Top Team gym they once shared as teammates.
The one-time 'best friends', though, weren't always at war. Both could be seen on several occasions supporting the other throughout their careers, be it Covington acting as Masvida's corner-man or Masvidal offering Covington a place to stay early in his career.
Over time, this accord fell apart — and you can get another look at the deterioration of their relationship in the new UFC Countdown episode which charts their descent from friends into enemies quite suitably. Check it out below.
–
Comments
comments