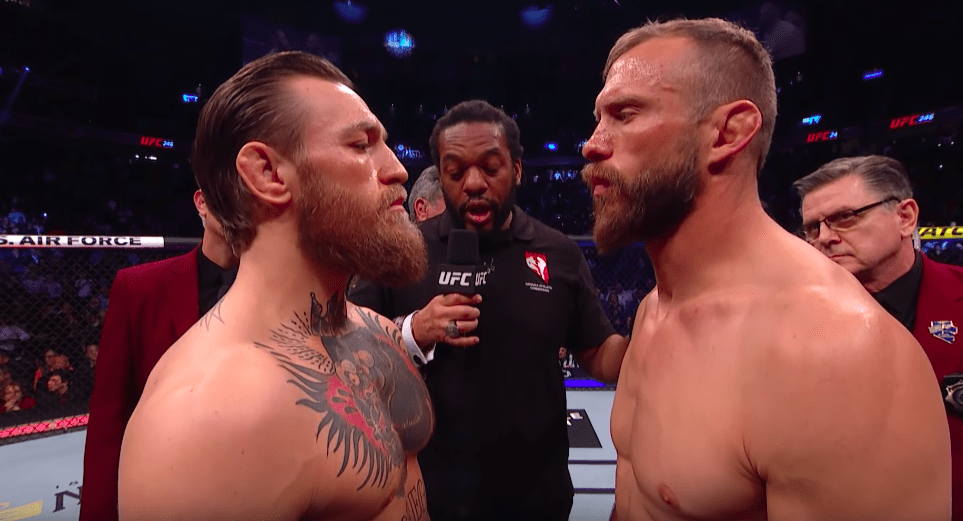 Last weekend's UFC 246 headliner between Conor McGregor and Donald Cerrone was very much a 'blink and you'll miss it' type of affair.
Luckily, the UFC have released their 'Fight Motion' video from the event in which they focus their slo-mo cameras on the fights and reveal some of finer points of the night in smooth, crystal clear detail.
The McGregor-Cerrone bout is shown from a new perspective, allowing the viewer to see the various techniques unfold — such as the inventive shoulder strikes which, per the medical reports released after the event, appear to have been the blows which broke the American fighter's nose and led to a damaged orbital.
Check out the footage below:
–
Comments
comments