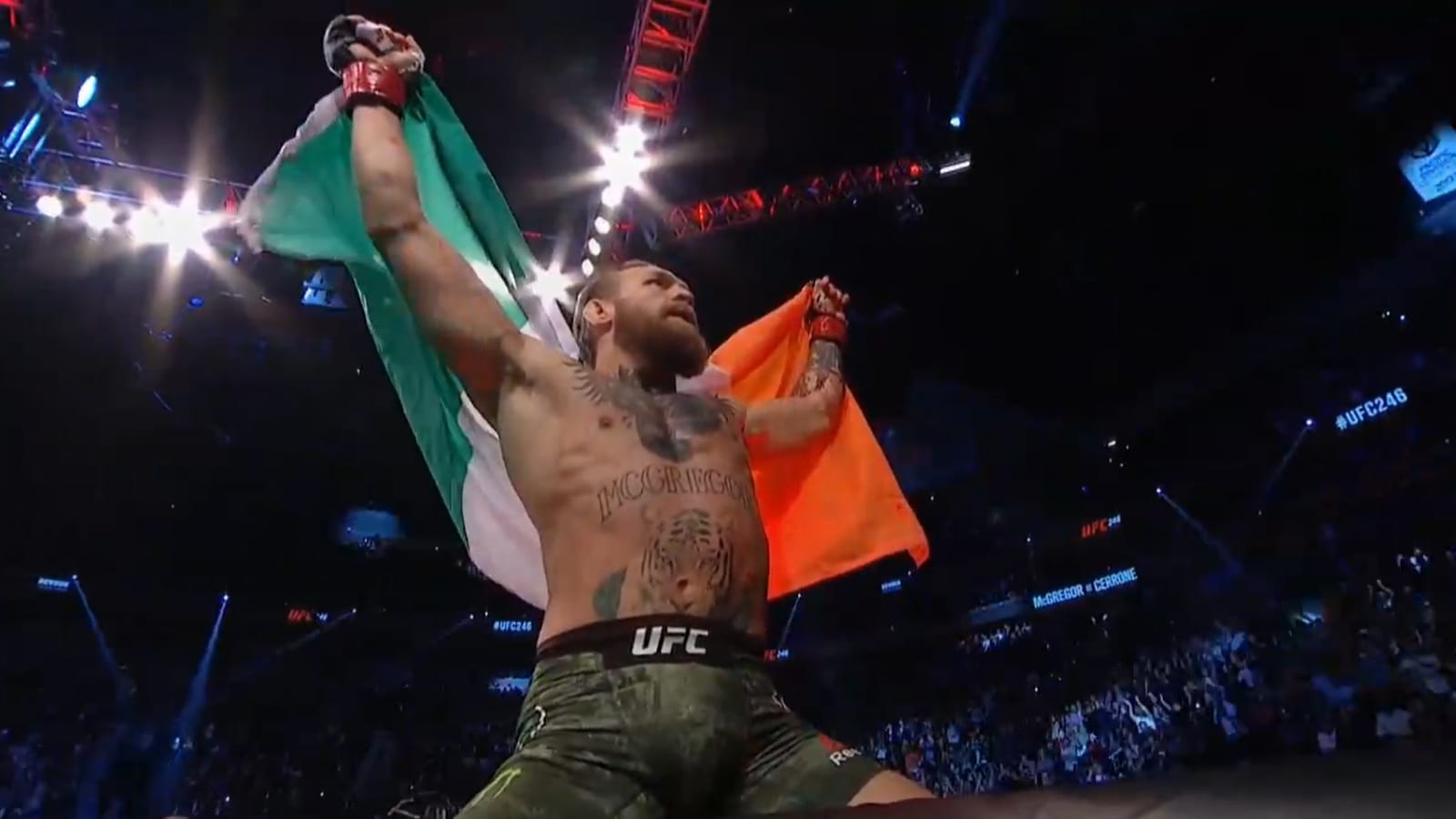 It didn't last all that long but Donald Cerrone's time in the Octagon with Conor McGregor last weekend has certainly left him with some bumps and bruises.
Per the medical suspension information released by the Nevada State Athletic Commission in the wake of UFC 246, a broken nose as well as injuries to his orbital will sideline the American fighter for a period of six months. He was transported to hospital after the contest had ended but it was confirmed by a brain scan that no serious damage had been sustained.
Interestingly, the majority of the damage sustained by 'Cowboy' appears to have come from those shoulder shots McGregor delivered early in the fight when both fighters were clinched.
As with all medical suspensions like this, Cerrone can return sooner than the six month date if he gets cleared by a medical specialist. However, the terms of the suspension dictate that he is suspended at minimum until February 18 with no contact until February 9.
Elsewhere from the card, Maycee Barber will require an MRI to diagnose the extent of an ACL injury she suffered in her defeat to Roxanne Modaferri. Anthony Pettis also faces a potential spell of six months out after suffering an injury to his left foot in his defeat to Diego Ferreira.
Comments
comments