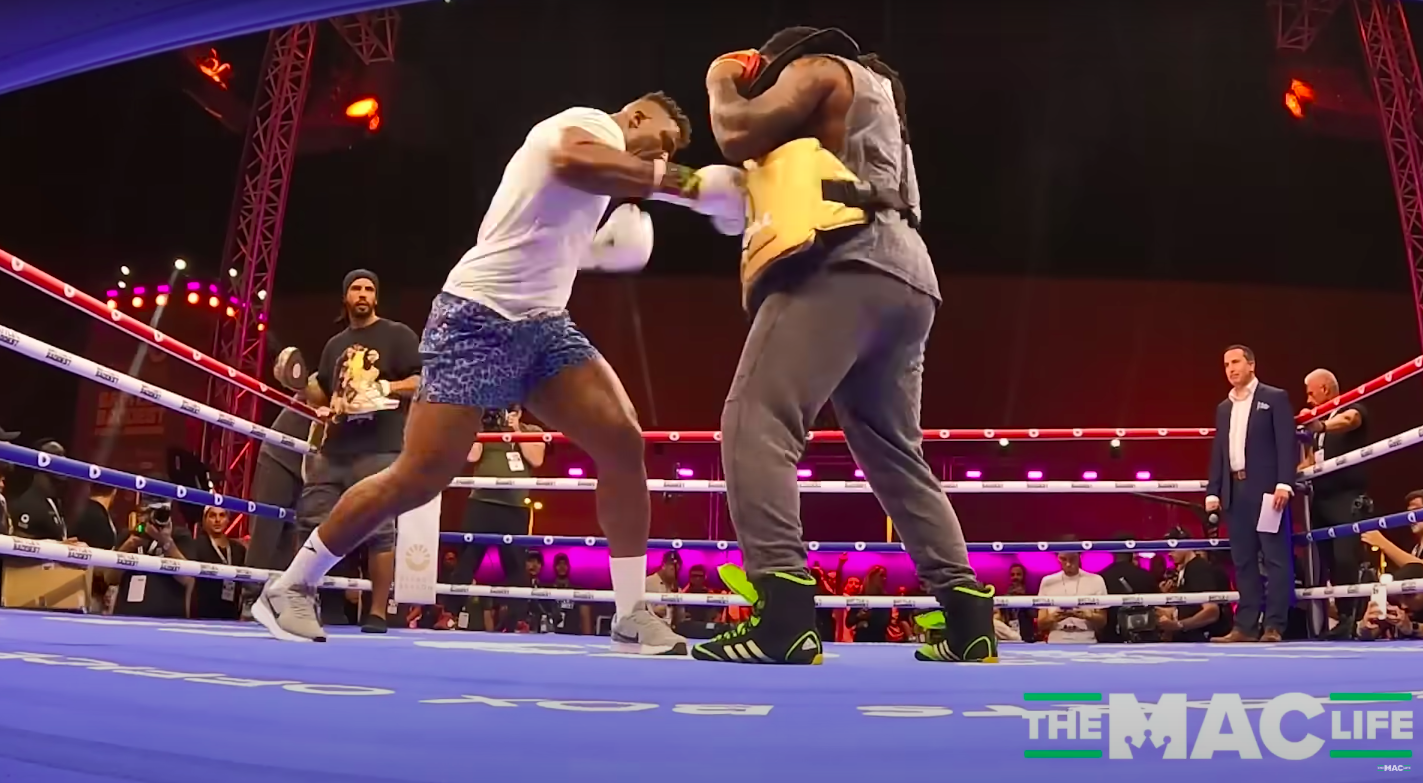 As Jon Anik might say, just two sleeps remain.
On Saturday night, we get real-world data as to how a dominant UFC heavyweight champion would fare in a boxing ring against a world champion boxer — and not just any world champion, a fighter generally regarded as the finest heavyweight boxer of his generation. When Francis Ngannou steps into the ring for a ten-round bout against Tyson Fury in Riyadh, Saudi Arabia, he stands on the verge of what would be unquestionably the biggest upset that the sport has ever seen, easily sending Mike Tyson's loss to James 'Buster' Douglas into second place.
Most pundits have given Ngannou little more than a puncher's chance against Fury; a masterful defensive fighter, but who has been floored several times in his career — perhaps most notably against another power-puncher, Deontay Wilder.
As for Ngannou, we've all heard the metrics about him hitting as hard as the force of a family car travelling at 30mph, but does he have the necessary fundamentals to harness that power in a new sport?
The open workouts from both on Wednesday showed a little evidence of how they're looking ahead of the fight, and you can check out our footage below:
–
Comments
comments