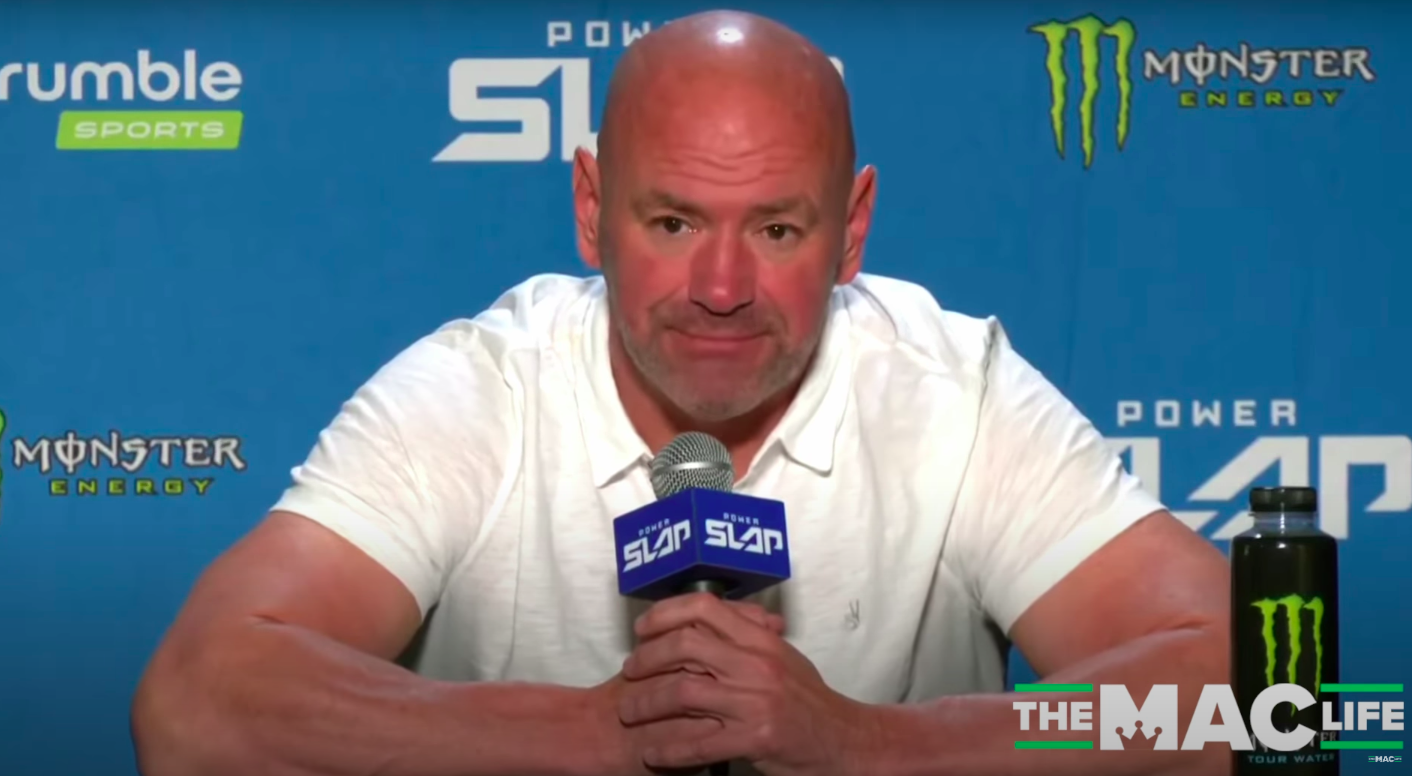 In the shakeup announced yesterday for next month's UFC 295 card in New York City, one name was conspicuous in its absence: Stipe Miocic.
Miocic, who was set to fight Jon Jones in Madison Square Garden in a couple of weeks in what was to be his first fight since March 2021, has been removed from the card entirely after Jones was forced to withdraw from the contest with a serious injury to his pectoral muscle. Instead, the previously-arranged co-main event to contest the vacant light heavyweight championship between Alex Pereira and Jiri Prochazka has been upgraded to headliner status.
An interim heavyweight title will also be up for grabs between surging (and relatively youthful) contenders Tom Aspinall and Sergei Pavlovich. And speaking to the media in Las Vegas last night, including The Mac Life, Dana White explained exactly why Miocic isn't fighting for an interim championship next month.
"Stipe's not fighting for an interim title," White said. "Jones said, 'I want to fight Stipe. I said, 'You're fighting Stipe.' You have the greatest heavyweight to all-time, versus the greatest martial artist of all time. This is a legacy fight for both of those guys. To even call Stipe and ask Stipe to fight for an interim title, is complete disrespect. This is a fight for two legends. Legacy. Two of the greatest to ever do it. The fans want to see it, I want to see it and they both want to do it.
"Obviously Stipe's been in training camp, and he spent time and energy and money on this thing," White added. "And when this happens, it's like — obviously he's very, very upset about it. These fighters go through a ton of emotions. You saw the backstage with Daniel Cormier when the fight fell out, and that was days before the fight.
"But yeah, he's upset. But he's the greatest heavyweight of all time. This fight makes sense for him. This is a legacy fight. For Jon Jones to fight Stipe at heavyweight, it's massive in his career. For Stipe to beat Jon Jones and regain the heavyweight title, why would you want to do anything else?
"Stipe Miocic is going to fight in an interim title fight? No. He's upset. He's upset and he deserves to be upset. But it's one of those things, it's no one's fault. Jon Jones wants to fight. Jon Jones doesn't want to have surgery. We don't want the Jon Jones fight to go away with Stipe, but it is what it is and we all have to deal with it."
Comments
comments