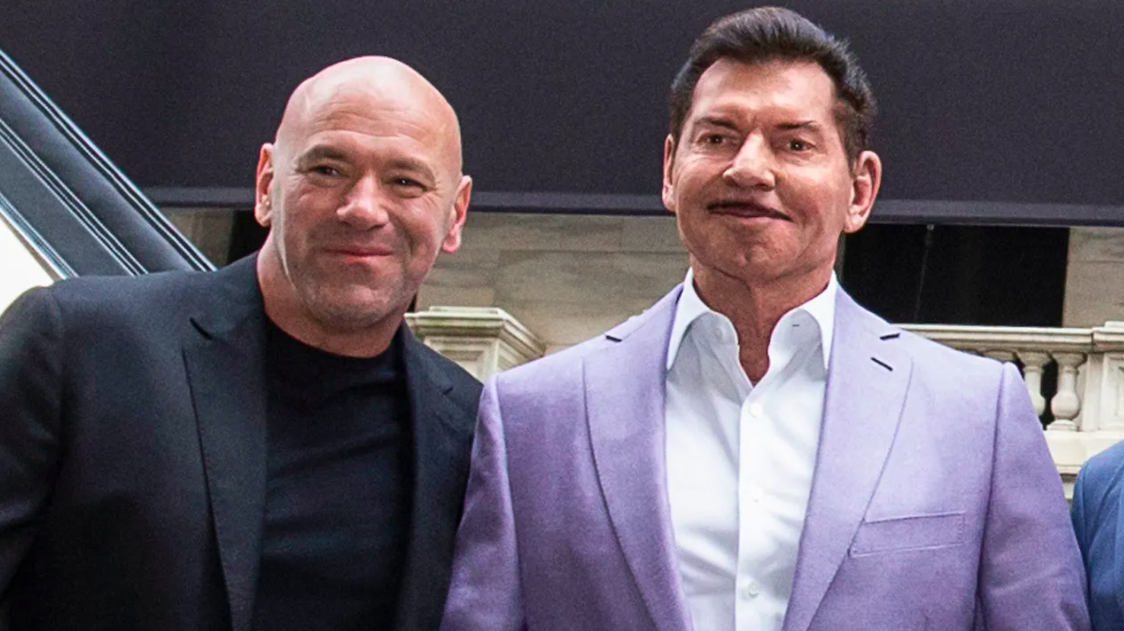 Dana White and Vince McMahon are partners now — but their relationship wasn't always quite so rosy. 
White and McMahon, two of the foremost sports entertainment promoters of their respective generations, joined forces when the UFC and WWE officially merged last month under the auspices of a new entity — TKO Group — in a move made possible by UFC parent company Endeavor adding the WWE to its list of assets in April.
The new powerhouse company has brought together White and McMahon and, while they were never direct competitors with one another, UFC CEO White has revealed in an interview with Sports Illustrated that McMahon tried his hardest to obstruct the growth of the UFC.
"My history with Vince isn't a good one," White said in the interview. "He tried to f*ck me so many times for no reason whatsoever except just to f*ck me. But that's in the past. Now that Vince and I are allies, no one's been a better partner than Vince."
With their relationship now mended, White revealed that he and McMahon have become allies now that their goals are aligned with TKO Group.
"Since day one of the deal, it's like I'm dealing with a different guy," White said. "It goes to show that when you oppose him, or he thinks you are opposing him, the guy comes after you blindly. Once you are aligned, Vince is an incredible partner.
"We've probably spoken on the phone 20 times since the deal," White added.. "It's all added value, conversation with Vince doing work and raising the bar for both companies."
Comments
comments