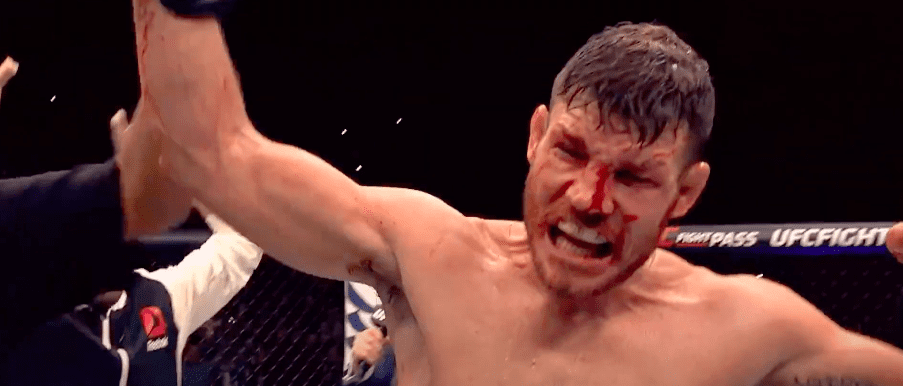 It was one of the more unique careers in UFC history and now Michael Bisping's rise from the streets of Clitheroe to a world title has been officially documented.
Michael Bisping has seen it all in the cage. He has won a season of 'The Ultimate Fighter', later returning to act as a head coach opposite Jason Miller. He has lost title eliminators, he won a short notice world title bout. He is part of a very short list of MMA fighters to have fought in the main event of a card inside Madison Square Garden. He has beaten Anderson Silva. He has been knocked out for all the world to see in a high profile grudge match. He even lost the use of his right eye as a result of his career in mixed martial arts.
All of the above is touched on in the new documentary 'Bisping – The Michael Bisping Story' which features input not just from Bisping himself but also from Dana White, Ariel Helwani and even Vin Diesel.
The film is released on March 21 in the UK and internationally, March 22 in the US and March 24 in Australia, and you can check out the trailer below.
–
Comments
comments