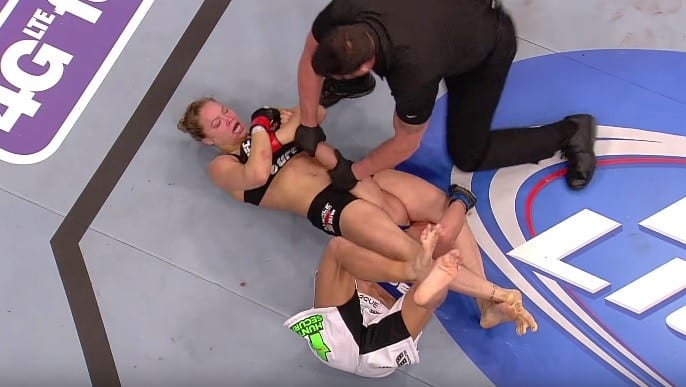 In the history of the women's bantamweight division, perhaps no fighter has had as many spectacular finishes on their resumé as Ronda Rousey.
Whether it was her contortive armbar victory over Cat Zingano, or the heavy hands she showed in dispatching Bethe Correira, Ronda Rousey's fight career could almost be considered as one highlight reel of memorable finishes.
The same could be said for Amanda Nunes. The women's 135-pound champion ran through Miesha Tate, which is no easy feat, to win the gold in just over three minutes at UFC 200 last July — her fifth win before the distance in seven UFC bouts.
With two of the best finishers in the division staring across the cage at each other in the main event on Friday night, it's likely to produce fireworks.
The below video is evidence as to why.
https://www.youtube.com/watch?v=DpYoieXWi7s
Comments
comments