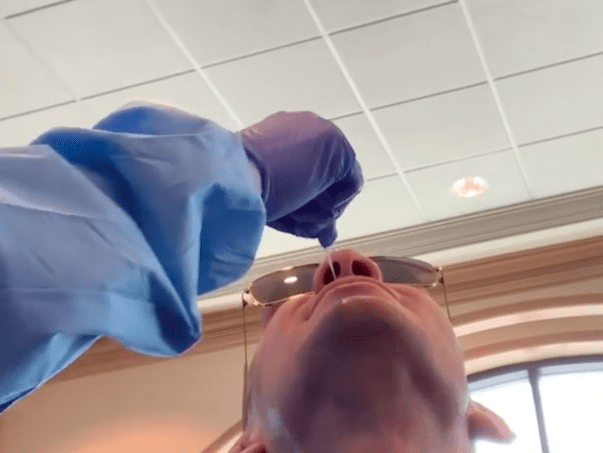 This weekend's UFC 249 card will be one of the only major sporting activities to have taken place in the two months or so that global sport (and life) has been interrupted by the on-going coronavirus public health crisis.
The UFC has not held an event since mid-March and after a couple of failed attempts, they return this weekend under a veil of scrutiny regarding that potential safety of arranging a large-scale sporting event (even without fans) in the midst of a pandemic. The organisation has revealed a series of safety protocols that the fighters must undertake, including being tested for Covid-19 and limiting the amount of time that athletes, their team and UFC personnel can interact with one another.
Tony Ferguson, one half of this weekend's main event, was obliged to take a Covid-19 test to ensure the health and safety of him and those around him, and he has posted footage of the test to his Instagram page.
Check it out below:
View this post on Instagram

"Covid-19🦸‍♂️Testing"🕴Essential To The Game 💯 # Good🌱Tymes💪😆👉 -CSO- 🇺🇸🏆🇲🇽 #UFC249
Tony Ferguson fights Justin Gaethje for the interim UFC lightweight championship at UFC 249. You can check out the latest fight odds for that and the rest of the bouts on the card via our official betting partner Parimatch.
Comments
comments