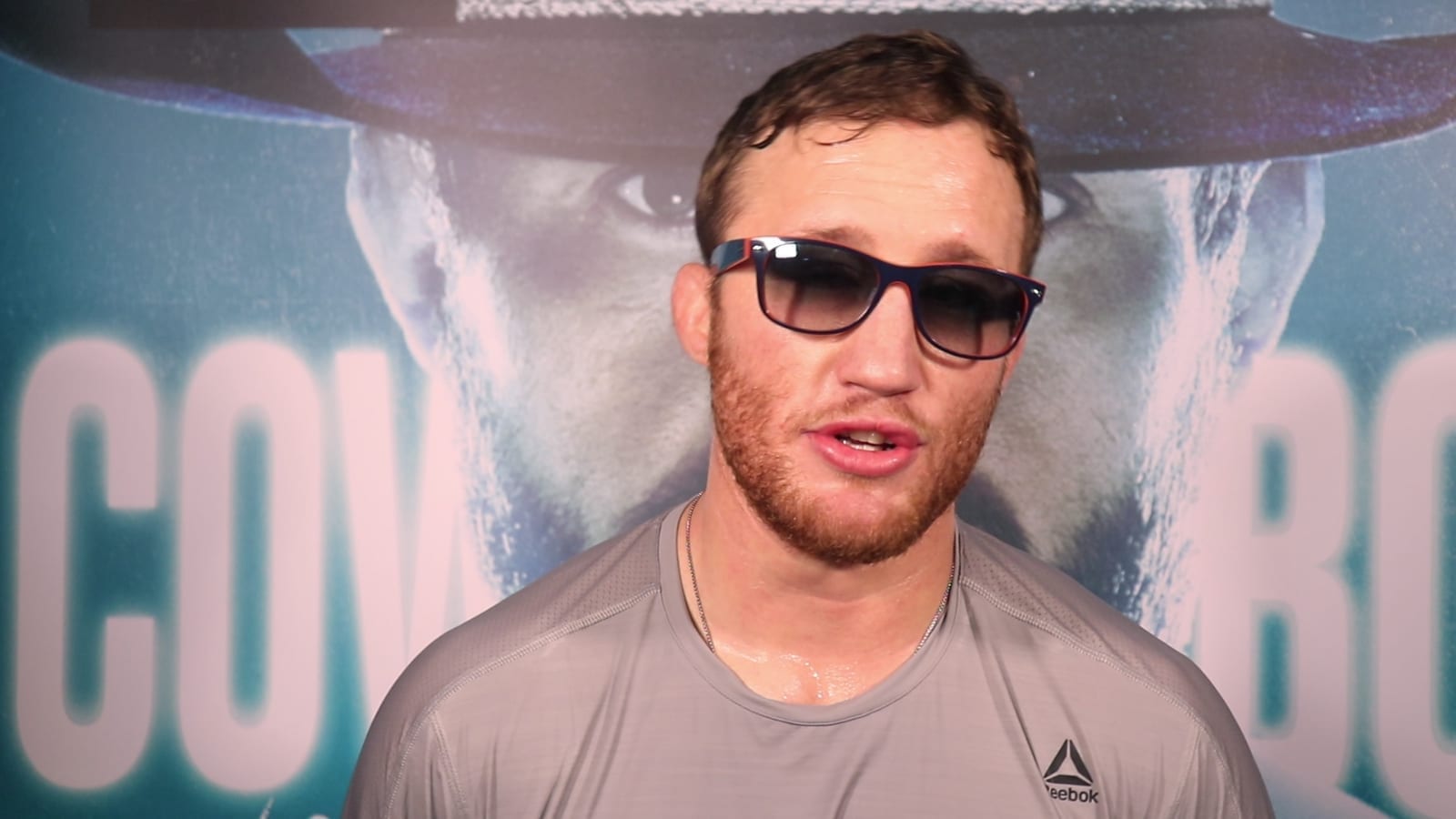 Justin Gaethje has made a career out of seeking to put himself in positions that other fighters avoid.
This weekend's interim lightweight title challenger seems pathologically incapable of taking part in a less-than-stellar fight and will surely continue this trend on Saturday night when he takes on Tony Ferguson in the adapted UFC 249 headliner which will be beamed around the world from Florida — all in the midst of a deadly pandemic.
A glance at his highlight reel shows a fighter who isn't exactly risk-averse. It is a strategy which has served Gaethje well throughout his career — but it doesn't come without offering his opponent a few opportunities to land a few digs of his own, something which Gaethje says he's looking forward to.
View this post on Instagram
"I've been a fan of Tony for a long time. He loves when people call him crazy, it turns him on," Gaethje said Dan Hardy for BT Sports.  "But he's a certain kind of crazy that you have to step in the octagon and be comfortable. I believe I'm just as crazy as him in that regard."
And his forecast for Sunday could involve some (temporary) facial disfigurement.
"I'll probably bleed. I hope he breaks my nose, I've been waiting for a long time for someone to break my nose, so I can get it fixed," Gaethje said. "It's going to be fun."
"I'm going to fight until I'm finished or until Tony's finished. That's what I do and that's what I've always done," Gaethje explained on the UFC Countdown show. "I possess the power to turn his lights off and I believe I will. Tony Ferguson is a great competitor. .12 wins in a row, but I knock him out cold."
Justin Gaethje takes on Tony Ferguson in the UFC 249 headliner with the interim UFC lightweight championship up for grabs. You can check out the latest odds for that fight and all of the others via our official betting partner Parimatch.
Comments
comments