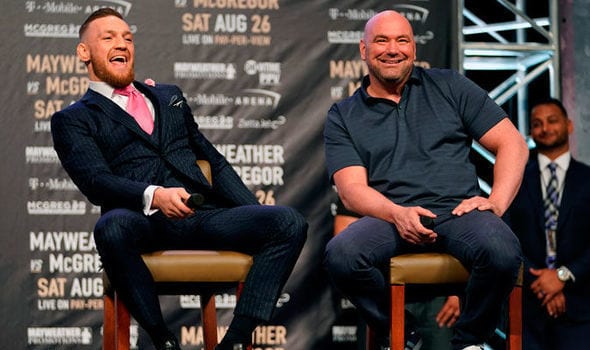 UFC Fight Island might just have the perfect headlining act for the inaugural show.
According to UFC president Dana White, Conor McGregor is showing an interest in heading to the unknown spot to compete as early as next month, and has been ready to fight for a while.
Speaking with Robbie Fox of Barstool Sports, White was asked whether or not he'd been speaking to McGregor recently, and if McGregor had shown an interest in returning to action as of late.
Not to disappoint, White picked up his phone and revealed there was a text from McGregor on his screen.
"This is Conor right here," White said, reading his phone. "He's asking me, 'What date could I fight on Fight Island, and will there be fans?' … Conor's asking me. Conor wants to fight. We're not talking about a specific opponent. He wants to fight.
"He wants to fight, it sounds like he wants to fight in June and he's asking if there would be fans there. There would not be fans, and the fight would either be mid-June or the end of June. But Conor wants to fight."
McGregor has been out of the Octagon since his win over Donald Cerrone in January. While he may not have been seen in the cage, he's remained in the spotlight as one of the most spoken celebrity advocates for people to treat the coronavirus pandemic seriously, and for his countrymen and women of Ireland to obey stay-at-home orders.
Comments
comments